Let Go of Your Own Plans and Obey Me!
As I am sitting at His feet. The anointing is so strong, and I know I need to stay here at His feet for a while. I will be offline most of the time, just listening and reading (Papa gave me a book) I also feel that I must declare now over you who are reading this, as the LORD leads you to this post.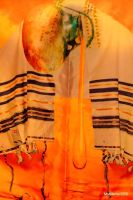 Do you see the picture I added to it? It is the tailit (prayer mantle) and the healing oil!. Receive this oil that is coming over you now.
Receive a deep inner healing in those places that have been hidden for a long time.
The deep hidden corners of soul and mind and thoughts.
Receive new and deeper trust in your LORD and king!
Receive a deeper understanding of his voice. Receive your task.
This is for those who know they are prayer warriors: stand on your ground, and pray prophetically for those I lead you to and for the countries I give you to pray for!
Pray in authority which I AM has given you! Pray those scriptures I will give to you!
For those who know they must join a ministry already existing: do no longer resist Me says the LORD. "This is the path follow it. It will bring you great peace and comfort. Blessings are there where I want you to serve Me.
Let go of your own plans and obey Me.
Follow My lead and not your own ambitions and I will make you prosper.
Choose today whom you serve! And I will bless you!"
Warning for the nations:
As long as you resist Me, says the LORD, the stranger will walk over you! They will enter your countries as locusts and take over!
A nation unknown to you will eat the fruit of your land and labor. Yes, you will be continually oppressed and crushed, "The foreigner living with you will rise higher and higher while you sink lower and lower," (Deuteronomy 28).
Follow me and learn to know me as I AM and not how you want Me to be.
To those who learned to dance with Me:
I will open doors no man can shut and I will shine through you and people will come to you because they see Me.
I will unite and reconcile and you will find joy and laughter in this dark world. You will shine as my loved one. And I will make you prosper in everything you do!
To those who are feeling they are choking spiritually speaking under the weight of their sorrow and worries:
Give it to Me, says the LORD. You pray but you still carry the burden which you lay down during prayer, but pick up as soon as you are done.
Give it to Me and leave it up to Me how and where and what I AM about to do! Trust Me and surrender!
"Dance My love, dance with Me, in total surrender and trust Me! For I AM your husband and your maker!
I know the plans I have for you! And I see what you cannot see. I know what I AM doing and you will see my hand move all of a sudden.
That Red Sea will depart unexpectedly. Trust Me and sing while waiting! Praise Me show Me your love and I will, I will take care of the rest!"
I see a vision of thick golden oil pouring out over heads.
Bless you all. I am His only!
Blessings and Shalom over you!
~ Mamme Devorah
Called by Yeshua by the will of the God of Abraham, Isaac and Jacob.
"Adversity is the spark that lights the matches, to glow the fire of self-confidence," Catharina Schouten.
---
Catharina Schouten–Meijer (Mamme Devorah) is the founder of Dezerto Floro Foundation – Desert Flower. Blossoming despite hardship! She encourages, inspires, teaches, and is training and equipping people. She goes wherever the Father is sending her! She is sent in the Biblical way. In 1995 the Holy Spirit set her apart, for the work to which He has called her. Pastor Hendrik – Jan van Mourik – Restoration Church – in the Netherlands, sent her in the apostolic and prophetic ministry in 2006. Rev. Paul van Beek God's Outreach Ministry Int. sent her in the Deborah call in 2011. Ministry mandate: Isaiah 45 Deliverance, Rebuilding, Restoration.