A Call to the Remnant Voices to Rise Up!
A Call to the Remnant Voices to Rise Up! To My Army My Remnant To My Sons and Daughters, My Holy Ones, My Bridal Company, My End Time Apostles and Prophets!
This is your hour to stand up and cry aloud and spare not, for the Great and Terrible Day of The Lord is at hand. A day of darkness and gloom for some, a day of brightness and glory for others. Open up your mouths and let your voices be heard like a trumpet! Show My people there transgressions and the errors of their ways.
Call them back to me, says the Lord, to righteousness, holiness, purity and power. To seeking Me with all there hearts, minds and strength. To walking in the Love of God that rejoices in the truth and obeys My commandments!
Call them out of the places which are dead and apostate, and have a form of Godliness but deny My Power, says the Lord. Call them out of religiosity out of the traditions of men and the doctrines of devils.
Call them back to sound doctrine and seeking and devouring My Word. Call them back to My presence with tears streaming down your faces. Warn them of the things that are coming on the earth – of My judgements and the wrath to come for the disobedient. Even on those who claim My name, but do not obey My word or My voice.
Tell them, when they humble themselves and repent of their evil ways, that I will heal them of their backsliding and restore them to intimacy and fellowship with Me and then I, The Lord their God will be their strong tower once again. I will hide them under the shadow of My wings and My Glory shall cover them from the storms that are coming on the earth.
I will heal there hurts and bind up there wounds and will restore their destiny and purpose in Me. I shall cause them to know the differences between the hirelings and shepherds who carry My heart and walk in My ways, for this is the hour of the restoration of all things.
Yet it is an hour of separation between the false Church and My Bride, between the Holy and the profane. The Holy shall rise and the profane shall fall. For I Am is measuring My temple in the heavens and on the earth and releasing the fullness of My corporate baptism of Fire into My Body on the earth.
Embrace the fire and you will be prepared, equipped and empowered to stand in this day and hour. Reject it, and you will be rejected and cut off as a branch.
For I Am That I Am, is coming to My temple as the consuming fire that I am. Surely you, My latter House, shall be more glorious than My former House, Says the Lord.
Amen.
---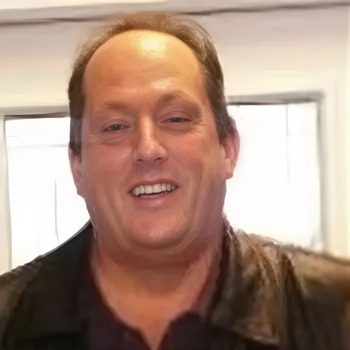 Kevin Nugent