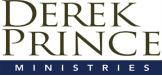 Dick Leggatt, President of Derek Prince Ministries – USA and this comprises his December 10, 2014 Newsletter.  Click here to receive the Derek Prince Ministries emailed E-devotional.
Is worship a regular part of your personal routine?  Do you designate times in your interaction with the Lord to praise Him on your own?  What might that practice look like for you and me?  And how exactly should we accomplish it?
We commonly think of praise and worship taking place in a church or group setting.  That is "the norm," and those group settings certainly provide opportunities for great worship experiences.  But what about an intentional focus on encounters when we praise the Lord completely on our own?  Wouldn't regular experiences of that type be uplifting?
"O, come let us adore Him."  In this season of celebrating Jesus' birth, you and I will probably hear and sing those familiar words hundreds of times.  Can we take a few moments in this letter to explore a deeper, more personal side to that proclamation?
A Turning Point
An amazing new dimension of worship opened up to me in 1969 when I received the Baptism in the Holy Spirit.  Prior to that experience, in the four years I had followed Jesus as an evangelical believer, my experience of worship had been somewhat limited.  As a result of some deeply ingrained prejudices against any kind of charismatic experience, my early years as a Christian were marked by a resistance to the gifts of the Holy Spirit.  However, in one dramatic encounter, the Lord sovereignly overcame my objections through a powerful outpouring of His Spirit.  That afternoon, I found myself first groaning, then praying fluently in languages I had never learned.
Undeniably, what I experienced that day was a direct fulfillment of Romans 8:26 (NAS): "In the same way the Spirit also helps our weakness; for we do not know how to pray as we should, but the Spirit Himself intercedes for us with groanings too deep for words."  In so many areas of my Christian life, this initial encounter with the Holy Spirit opened me up to new dimensions of spiritual experience — including a deeper understanding of worship.
From Song-Leading to Worship
In my Christian service up to that point, my musical training had positioned me as a song leader.  Either standing at a keyboard or holding a guitar, I was regularly called upon to lead fellow Christians in hymns and choruses.  Sometimes, there had been a profound sense of adoration of the Lord.  However, the depth of worship increased when I received the gift of speaking in tongues.
My musical leadership transitioned from song-leading to worship — a big difference, and an uplifting one to me and others as well.  I continue to be very grateful for this dimension of Spirit-led worship that opened up to me at that time.
Simple and Child-like
Fast forward to the present — and to the question before us in this letter:  "How can you and I experience regular personal times of worship?"  There are as many options as there are individual believers.  But the main point for us to consider is incorporating this important principle into our relationship with the Lord.
It is clear from the life of Jesus that He regularly went off on His own to spend time with the Father.  I often wonder what occurred during such times… especially knowing that Jesus spent all night doing it! Knowing His heart as we do, is there any doubt that a major portion of that time was spent thanking the Father, praising Him for His faithful care, and worshiping His majesty?  After all, Jesus Himself was the One who taught us how our times of prayer should begin: "Our Father, who is in heaven, hallowed be Your name"  (Matthew 7:9 NAS). That's nothing less than worship!
Without trying to prescribe a pattern, here is how most days begin for me.  What I do may seem silly, but most mornings when I start off for the office, one simple little chorus from early charismatic days comes to mind.  These are the words I sing to the Lord: "Good morning, Jesus, good morning, Love.  We know You're sent from heaven above.  Your Holy Spirit moves like a dove.  Good morning, Jesus, good morning, Love!"  Simple and child-like, I know.  But it fixes my mind on the One whom I adore.
Utilizing the Spiritual Gifts
One other aspect of my morning drive (after this simple beginning song) is to refrain from listening to the radio or any kind of teaching material.  Instead, I spend the time driving to work praying in tongues, utilizing this wonderful gift received over 45 years ago.  Sometimes, my worship in the Spirit sparks an item to pray for "with my understanding."  But the majority of my morning drive is spent praying in the Spirit.  Again, that's simply my pattern, not necessarily a recommendation.  Finding what works best for you is the priority.
So much of Paul's teaching validates the frequent use of spiritual gifts.  Indeed, it was the Apostle Paul who said, "I thank God, I speak in tongues more than you all" (1 Corinthians 14:18 NAS).  Other verses from that same chapter enlarge our understanding: "One who speaks in a tongue edifies [builds up] himself"  (verse 4). "For if I pray in a tongue, my spirit prays, but my mind is unfruitful.  What is the outcome then?  I will pray with the spirit and I will pray with the mind also; I will sing with the spirit and I will sing with the mind also" (verses 14 & 15).
We don't know all that is being accomplished as we worship in the Spirit.  But as we adore Jesus, we can trust from His Word that we are accomplishing His will.  Significant progress is taking place — especially in us.  Knowing this to be true, might the Lord be prompting you to consider exercising spiritual gifts in a more intentional, active way?
Mentors in Spiritual Gifts
As a young man, I had the good fortune and blessing to have two wonderful mentors in the gifts of the Spirit.  One was my father-in-law, Don Basham, who was a pioneer in helping people embrace the power and freedom of the Holy Spirit.  The other was our dear friend and teacher, Derek Prince, who did the same.
Derek was a unique combination of unassailable intellectual integrity and immense freedom in the Spirit — a wonderful example of the title of this letter: "Let Us Adore Him."  Worship was a vital part of Derek's own personal experience, and he had much to share on the topic.  As you will see from the following excerpt, he wasn't afraid to step out boldly.
I was in a church in Chicago with an English preacher who is now with the Lord — a dear brother of mine named Harry Greenwood.
Harry had a tambourine and a good voice, and he danced.  As I sat there on the front row, I looked at him and thought, "I wonder if that's right?"  But he went on dancing.  (He didn't even ask my permission.)
After a while I said to myself, "If he can do it, I can do it."  So when I got up on the platform, I started to dance.  When I started, I lost count of time.  I mean, I went on so long that somebody went away to their apartment, got a camera, came back and photographed me.
But I'll tell you what, I was liberated… because that's one of God's ways of liberating His people.
Taking a Step
Are you motivated by what Derek shared?  Do you want to take an intentional step in personal worship?  Let's do so right now by praying together.
Lord, thank You for the wonderful gifts and resources You have made available through Your precious Holy Spirit.  I confess that I haven't used them to the fullest in my personal expression of worship.  I want to change that pattern today.
Please help me to step into a new found freedom utilizing every avenue of worship You have provided.  Help me to pray in the Spirit more fluently, to use other means to exalt You, and to set aside specific times when I can worship and adore You in every way in which You lead me to do so.
I make a commitment before You today that I will move deeper into personal worship.  You deserve it, Lord… and I am especially mindful of that fact in this season in which we sing, "O come let us adore Him."  I want to do that more freely, Jesus.  Help me in this area from this day forward.  Amen.
Help Is Available
The prayer you just offered has the potential to open up your spirit to the Lord in a much deeper way.  I want to encourage you in the days to come to pursue the greater release you are seeking.  A whole new experience of worship is awaiting you.
We want to help in this process in every possible way.  That's why we are happy to provide teaching by Derek Prince to help you grow spiritually.  Please take advantage of our offers for free materials, especially the one this month: Worship, the full message from which Derek's excerpt was taken.  Click here to download the entire message.  We count it a privilege to make it available to you.
Actually, offering you free materials is just one way for us to express our thanks for the way you are standing with us in the work of Derek Prince Ministries.  You are a vital part of this work, and we simply can't do it without you.
Thanks so much for the support you provide in the form of prayers, intercession and financial gifts.  The way you respond to the Lord's prompting in this matter is making an impact far beyond what anyone can calculate.  We send our love and thanks to you for every prayer and every gift.
The Wisdom of Worship
Because of the step you have taken today, this season of adoration of the Lord Jesus may be deeper and fuller than any you have experienced thus far.  Please let today's decision stretch far beyond the present Christmas season into the years ahead as you continue to serve and worship the Lord.
One parting thought from the words of Matthew 2:2 (NAS) concerning the Magi… the Wise Men who were seeking Jesus after He was born.  This was their question: "Where is He who has been born King of the Jews? We saw His star in the east and have come to worship Him."  It's a common Christmas expression: "Wise men still seek Him."  But actually, the truth is an even higher one: Wise men still worship Him.
The Magi didn't know the Lord Jesus like we do.  How much more should we who know and love Jesus worship Him with all our heart?
In this wonderful season — and always — let us adore Him!
All the best,
Dick Leggatt
President, DPM–USA
P.S.   As 2014 closes (hard to believe!), we want to thank you for your faithful partnership throughout the year.  We are grateful for your friendship and look forward to supplying helpful materials for you. Click here to download Worship, the message we are offering with this letter.
---
Materials used by kind permission of Derek Prince Ministries.