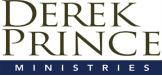 Dick Leggatt, President of Derek Prince Ministries – USA and comprises his March 8, 2019 Newsletter. Click here to receive the Derek Prince Ministries emailed E-devotional.
Are failure and futility a frequent part of your life?
Does there seem to be an impenetrable wall that keeps you from the success you hope to experience?
Everyone faces setbacks. But when these become the constant theme of our lives, it's time to look for a root cause.
As Derek Prince so clearly taught regarding these situations, when there is repeated, inexplicable failure, it may indicate the presence of a curse.
If that describes your situation, we have some very good news to share with you in this month's letter: The LORD can, and will, help you move from curse to blessing.
In Your Business or Career
Recently, I traveled with members of our Hispanic Outreach team to the Dominican Republic for a powerful and fruitful time of ministry.
We joined up with a team of Canadian brothers to speak at men's conferences and churches in the area. (They are also planning some women's conferences in the upcoming months.)
During the men's conferences, there were break-out groups on how to be a "champion" in three areas of life: the family; the local Church; the marketplace. I took part in the marketplace session, and part of our ministry to the men who attended was to lead them in three activities.
We asked them to commit their business and/or their career afresh to The LORD. Then we led them in a specific prayer to break off negative words and curses that may be impeding their progress.
We followed that prayer by releasing the blessing and favor of God upon their lives, their families, and their careers.
Many of the men experienced a significant release during that time of ministry.
Deep-Rooted Problems
Sometimes we plod along, facing tremendous frustration in our daily lives and especially in our work. Much of it can be the rigors of life in modern-day society.
As Jesus observed succinctly in John 16:33, "In the world you will have tribulation [pressure, stress, adversity]."
Have you found this to be true in your workaday world?
We need to know, however, that some opposition to our success is beyond the normal pressures Jesus spoke of. At the root of our frustrated attempts to succeed can be a curse on our lives — maybe a word-curse from a teacher, or more sadly, from a parent or a sibling.
Early in our lives, someone may have said, "You'll never amount to anything. You'll never be successful in life." That lie can root itself in us so deeply that we begin to believe it. These types of curses can make us feel we are doomed to rejection and failure in life.
A Futile Way of Life
Are you facing the kind of situation described above?
Might there be a curse at the base of your battles with failure and frustration?
Do you want to break free of it?
I have to admit that I myself have faced battles that came from the early years of my upbringing. In breaking free from some of my own hereditary struggles, this passage from 1 Peter 1:18–19 has helped greatly: "Knowing that you were not redeemed with corruptible things, like silver or gold, from your aimless conduct received by tradition from your fathers, but with the precious blood of Christ, as of a lamb without blemish and without spot."
"Aimless conduct…from your fathers," is also translated as "your futile way of life" (NASB), or "the empty way of life" (NIV) passed along to us by our ancestors.
These misguided practices can be powerful forces that hinder us — actual curses over our lives. What will break us free? The precious blood of the spotless Lamb of God — Jesus Christ.
Acceptance in God's Family
Here is the good news: we can be released from the effects of negative words and curses that have been imposed upon us.
Even better news, in the much broader sense, is that no matter what people have said about us, we who know Jesus Christ are not victims of rejection.
Ephesians 1:6 tells us about the power and glory of God's grace, "by which He [God, the Father] made us accepted in the Beloved." We are part of the family of God.
In his message, "From Rejection to Acceptance," Derek Prince talks extensively about this life-changing truth and its power to bring us from curse to blessing.
"There is no family quite equal to the family of God. Even if your own family didn't care for you, and your own father rejected you, and your mother never had time for you, or your husband never showed you love, bear this in mind.
God wants you. You're accepted. You're highly favored. You're the object of His special care and affection.
Everything He does in the universe revolves around you. Paul said this to the Corinthians (who weren't altogether top-class Christians in some ways).
He said, "All things are for your sakes" (2 Corinthians 4:15). Everything God does, He does for us. I'll tell you, you don't get conceited when you realize that. It humbles you. There is no room left for conceit when you see the grace of God.
For many people, the simple declaration of acceptance in Christ resolves the problem. But, for others, it doesn't always do so.
I'm going to tell you a little more in detail the simple steps that you need to take if you are troubled with rejection. I believe the Holy Spirit will show you whether you are."
Release Is Possible
By now, you may have already sensed the Holy Spirit indicating your need for release from rejection or a word curse that has hampered your progress in life. As we pointed out earlier, freedom from the curse is possible through the precious blood of Jesus.
Let's take a moment together to take the three steps that the men in the Dominican Republic took in their seminar. Let's give ourselves to The LORD, breaking off any curses, and releasing the blessing and favor of God in our lives.
Will you pray with me now?
Dear Lord Jesus, I recognize now that I have been struggling with curses and rejection — some of it based upon powerful negative words that were uttered against me.

I want to break free of the effects of those curses by the power of Your blood. By faith, I step from rejection into acceptance in You.

First, Lord, I commit myself completely to You. I place my life, my job, my calling, and my future in Your hands. I belong to You, and I ask You to use me to bring glory to Your Name.

Second, by the authority in Your Name and through Your sacrifice for me on the Cross, I break off any negative words and curses that have been spoken over me. I reject those words. They are not from You. I nullify them now, and I break free from their impact upon my life, my work, and my family.

Third, I now proclaim and receive Your blessing and favor upon my life. Thank You, Lord, that You have released me to serve You freely. Amen.
A Change of Atmosphere
These are not empty words you have just uttered. They are full of the power of the Holy Spirit, allowing you to step into a dynamic transformation.
You may want to mark this day on your calendar. The atmosphere around you may well begin to be noticeably different from this time forward. Greater freedom; greater confidence; greater blessing.
Please stay in touch with us regarding your progress. The LORD may show you more areas where freedom is needed, and we want to assist in that process.
The full teaching by Derek Prince, "From Rejection to Acceptance," would be a great help to you, and it is yours free. Just use the download link below. It is our pleasure to provide it as a way of blessing you for your involvement with us.
Thank you for your prayers and your gifts — so deeply appreciated.
If this letter has helped to bring a measure of freedom and release to you from what you have been carrying, we are so grateful. May The LORD continue to provide success and fruitfulness in your life… the wonderful results of moving from curse to blessing!
All the best,
Dick Leggatt
President, DPM–USA
P.S. We sincerely hope you will stay in contact with us as you move step by step into His increased blessing and favor. Please download Derek's message, "From Rejection to Acceptance." It contains some specific steps Derek referenced in his quote.
---
Materials used by kind permission of Derek Prince Ministries.