Full Atonement: Can It Be?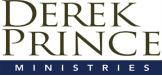 This article is authored by Dick Leggatt, President of

Derek Prince Ministries

– USA and this comprises his August 2012 Newsletter.


Click here

to receive the Derek Prince Ministries emailed E-devotional.
Are you aware of some "murky" areas in your life? The question refers to any gray area inside us that lacks spiritual clarity or resolution. Maybe it's a tender emotional wound—still sensitive to the touch—that resists complete healing. Or possibly it's an unresolved matter of forgiveness or some lingering undesirable habit.
Let's face it. All of us have issues like these lurking in our lives. Sure, we're aware that if we took the proper action, we could experience healing and resolution. But it hasn't happened yet. For one reason or another, we haven't applied the atoning power of Jesus' blood to these stubborn cases.
Does what I've said apply to you? If so, I hope what I share in this letter will help us deal with these areas, stepping together into newfound freedom through the amazing power of the atonement.
Oldies but Goodies
As I walked down an outdoor stairway leaving a meeting at a recent conference in the mountains of North Carolina, the lyrics of an old camp song came to my mind. I couldn't resist. Into the surrounding forests, I bellowed out the lyrics to "O Say, But I'm Glad" with its closing line: "Jesus has come and my cup's overrun; O say, but I'm glad!"
Frankly, I didn't care that onlookers began to move away from me as if I had gone off the deep end. I was happy! And I was declaring it at the top of my lungs! To my delight, one of my friends soon energetically joined me in singing the next song that came to mind. We kept up this concert of little-known, but timeless hymns all the way back to the motel where we were all staying.
The Concert Continues
That wasn't the end of it. Two days later at home, in the midst of a mundane chore, the lyrics of a chorus I had sung the very night I came to faith in Jesus Christ burst into my memory, and the topic for this letter was born.
Standing there at the stove as I cooked breakfast for my family, I was moved to tears as I sang a verse I remembered from "Hallelujah! What a Savior!" written by Philip P. Bliss (July 9, 1838 – December 29, 1876).
Guilty, vile and helpless, we:
Spotless Lamb of God was He:
"Full atonement!" Can it be?
Hallelujah! What a Savior!
In that moment, I was reminded once again of the total power of the atonement of Jesus. I realized afresh that, properly applied, the atoning blood of the Savior can nullify any spiritual issue we face. But then I thought of all those shadowy areas that remain in our lives. What about them?
Healing the Murky Corners
Before we further deal with that question, let me reference a marvelous book: Unbroken by Laura Hillenbrand. (Her first book was the bestselling, Seabiscuit: An American Legend.) This second book, Unbroken, is the story of Louis Zamperini, an Olympic runner who became an airman in World War II. Louie endured his plane crashing into the Pacific, surviving for 47 days in an open raft under a scorching sun, only to be captured by Japanese soldiers, imprisoned and abused under horrific conditions in various prisoner of war camps for the next two years until his release at the end of WWII.
To summarize a 473-page book in two paragraphs is grossly inadequate and unfair to the author, but let me get to one of the bottom lines of this heroic tale. When Louie returned to civilian life after those dreadful wartime experiences, he seemed on the outside to be his normal, happy-go-lucky self. On the inside, however, Louie was badly damaged in a number of dark, injured corners of his life.
It wasn't until a dramatic contact with the atoning blood of Jesus Christ that those murky areas of Louie's life were completely resolved. Full Atonement: Can It Be?
The Power of the Atonement
Does the fact that unsettled areas remain in our lives reflect some lack of power in the blood of Jesus? Absolutely not! But as with most issues we face, the main obstacle is our unwillingness or inability to apply that power to these matters that afflict us.
Derek Prince thoroughly examines this topic in a book he wrote on the subject of the atonement, Bought with Blood. Early in the book, Derek wrote: "I am relating all this because I want you to understand that the power of the cross is not merely a theory, nor is it the product of theology. It is a solid fact of experience. It works."
Later in the book, Derek added: "The thought of what took place when Jesus died on the cross staggers the human mind. In the blood of Jesus freely poured out was released the total life of God, available to us only through His blood."
So what is the problem? In a word, we are. Thankfully, the "problem" can be fixed.
Continual Cleansing
Can we, like Louie Zamperini, experience the full forgiveness, freedom and cleansing offered to us through the precious blood of Jesus, especially in those murky areas? Of course we can. And to keep moving forward with the Lord, we must. It is not a once-and-done event, but a daily exercise. Derek Prince demonstrates this process in the following excerpt from "The Life-Giver," a dynamic message on the blood of Jesus which concludes with powerful proclamations that bring profound resolution:
The next effect is continual cleansing, and I think we'll say it this way: While I walk in the light, the blood of Jesus cleanses me now and continually from all sin. You understand why I put in "now"—because we've got to tie it down to this particular moment of time. It's happening right now.
Then the next effect of the blood is that it speaks. It intercedes for us. We'll say it this way: The blood of Jesus sprinkled in heaven continually speaks for me in the presence of God and asks for mercy. Even when I may be straying, even when I'm growing a little cold or indifferent or I'm under temptation or pressure, the blood says, Have mercy, have mercy.
And finally, God's life. How are we going to say this? Because Jesus gave His life for me and shed His blood on the cross, the life of God is available to me—eternal life, divine life, undefeatable life, glorious life. It's mine through the blood of Jesus. Amen!!
These truths from Derek's message above are particularly fresh to me. Only a few days ago, I was mulling over a nagging situation as I was preparing to leave for the office, and I found myself battling anger again as I thought of it. Immediately I sensed the voice of the Lord clearly in my mind asking a very direct question: "You haven't yet forgiven that person fully, have you?" I had to admit He was right. Deep in my heart, He was touching an undetected dark spot of unforgiveness that needed the fresh application of the atoning blood of Jesus. Full Atonement: Can It Be? Yes, indeed, it can.
Are You Ready to Pray?
Maybe the Lord is speaking to you right now about a similar area. Maybe it's a sensitive area that you know needs healing or resolution. Even now, the Lord may be bringing it to mind. Why not pray the following prayer to deal with it right now?
Father, by Your Spirit, You have pinpointed this stubborn area in my life that has defied resolution up until now. Thank You for turning your floodlight on it at this time. I confess that I haven't effectively dealt with it yet. But through what I have just read, I have faith that now is the time for me to apply the blood of Jesus to this area for full healing and resolution.
Right now, Lord, I receive the full impact of the atoning blood of Jesus in this murky corner of my life that You have graciously highlighted for me. I confess the words Derek stated: The blood of Jesus cleanses me now and continually from all sin. The blood of Jesus sprinkled in heaven continually speaks for me in Your very presence and asks for mercy. Have mercy on me, Lord. By faith I step into the release, the full atonement, and the fullness of life that only You can provide. Amen!
Continuing the Process
You may not yet realize it, but the step you have just taken has released you from an extra weight you've carried for far too long. Please realize that this step is not the end, but the beginning. As you move forward with the Lord, He will probably bring other areas to mind in which you need a greater impact of the atoning blood of Jesus. As that happens, simply respond as you have today in dealing with them.
To assist in that process, we want to provide some helpful proclamations for you to use. They are available to you, free of charge, in the full message of "The Life-Giver" from which we quoted Derek earlier. Please make sure to download this wonderful message for yourself or for someone you love. We know it will help greatly in the process of coming into full freedom and full experience of the life of the Lord.
It is a tremendous privilege for us to assist you in this way. Thank you so much for standing with us as we continue this ministry to bring many into a fuller, deeper experience of the life of Jesus Christ. Through your prayers and your gifts, you are a vital part of all we are doing. With this e-letter, we send our love and thanks to you for partnering with us.
Isn't it wonderful to experience the full, free life that the Lord Jesus has opened up to us through His atoning blood? Together, we can confidently answer the question raised in this letter. Full Atonement: Can It Be? Absolutely, yes!
All the best,
Dick Leggatt
President, DPM – USA
P.S. We simply can't thank you enough for your love and support. Please make sure to stay in contact with us, and download your free copy of Derek's powerful, proclamation-bearing message, "The Life-Giver." Thanks again!