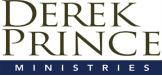 Dick Leggatt, President of Derek Prince Ministries – USA and this comprises his May 9, 2014 Newsletter. Click here to receive the Derek Prince Ministries emailed E-devotional.
Are you stuck? Is there an obstacle in the way of your ongoing progress? Even more to the point, is it a roadblock you may have set there yourself — something you know all about, but haven't gotten rid of?
I realize these are probing questions. Please forgive me for getting so personal. Hopefully, with a clear conscience, you can answer no to each one of those questions.
But if you can't say no, you may well be battling a logjam — whether it be anger, depression, resentment, disappointment, or some other obstacle blocking your path. I admit it: I have been stuck like that at times. So, if you are stuck — and especially if you know it — this letter is for you. Its purpose, above all, is to help you and me get "un-stuck."
Happens to the Best of Us
Would it encourage you to know that even the greatest of God's servants have been blocked by obstacles in their way? Even some of their own making? Somehow it encourages me to recognize that.
A prime example is one of God's greatest prophets, Elijah, during the most intensely difficult time in his life. Interestingly, his depression struck right on the heels of two major victories in his life, both recorded in 1 Kings 18. Elijah had just defeated the prophets of Baal on Mt. Carmel, and immediately after that, had confronted King Ahab with God's miraculous power to provide rain for their parched land. By anyone's standards, these were pinnacles of success in the life and ministry of Elijah.
However, in the very next chapter we find Elijah fleeing for his life. On the report that Jezebel was hell-bent on killing him, Elijah took off running to Beersheba, where we find him cringing under a juniper tree, dejected and feeling sorry for himself.
Watch What You Say
Elijah was so low during this tough time that he even uttered some very unscriptural statements about his life and ministry in 1 Kings 19:4. First, he declared that he was finished: "It is enough!" Next, he prayed that he might die: "Lord, take my life." Then he degraded himself: "I am no better than my fathers." Clearly, by his own words, Elijah was stuck! And he got even more stuck as the story went on.
Seeing that Elijah was in a pretty sorry emotional state, the Lord compassionately reached out to him, sending angelic help. (Isn't it encouraging to know the Lord will help us even when we least deserve His help?) The angel fed Elijah, cared for him and directed him to his next meeting place with the Lord… 200 miles south on "God's mountain," Mt. Sinai (also known as Mt. Horeb).
The Key Question
At Mt. Horeb, the Lord asked him a penetrating question: "What are you doing here, Elijah?" I don't think it was a question of geography — but much more a question of Elijah's emotional condition.
His reply to the Lord makes it apparent that Elijah may have become even more stuck during his 200-mile trek to Mt. Horeb. His answer, though essentially true, was brimming with self-righteousness and self-pity: "I have been very zealous for the Lord God of hosts; for the children of Israel have forsaken Your covenant, torn down Your altars, and killed Your prophets with the sword. I alone am left; and they seek to take my life" (1 Kings 19:10).
Please understand: I'm not trying to be too hard on Elijah — nor is it my place to do so. I've heard a few Bible teachers portray this story in a much more positive light than I see it, and hopefully they are right. At the very least, we need to keep James 5:17 in mind, which says Elijah was "a man with a nature like ours." Rather than being critical of him, we can certainly sympathize with his very human reaction. He was a man of God who was struggling. I can relate. So, please stick with me now while we finish the story and make some points that might be helpful to you and me.
Earthquake, Wind and Fire
After Elijah's initial reply, the Lord went right to work in a kind of "gird up your loins" situation as Elijah stood before Him on that mountaintop. First there came a strong, rock-breaking wind; then an earthquake; then a fire — dramatic demonstrations of God's might. Then came a still small voice, and Elijah knew it was the Lord speaking to him. Can you guess what God said? That same, penetrating question He had asked before: "What are you doing here, Elijah?"
By that point, you would think Elijah might have considered revising His answer. But his reply proved that he remained stuck. Essentially, Elijah gave the Lord the same self-righteous, self-pitying answer he had given before: "I have been very zealous for the Lord God of hosts…etc., etc., etc." (1 Kings 19:14).
Same answer as last time. Same exact answer.
How Elijah Might Have Replied
Far be it from me to stand in criticism of this great man of God. Very simply, he had gotten stuck at a vulnerable time in his life. We all know how that feels. But there is a lesson to be learned here — a sobering lesson on the dangers of allowing ourselves to stay stuck. How might Elijah have responded instead? Here is one possibility.
Seeing God's display of power and hearing the same question from His unmistakable still small voice, Elijah could have said instead: "Lord, You have pinpointed the problem! I'm stuck in a bad place. In fact, I'm a mess right now. I'm stuck in my fear and my anger. I'm struggling with resentment that my life is in danger after all I've done for You. I need Your help right now. You have the power to fix any situation. Would You please fix me?"
For some reason, Elijah just couldn't get there. Instead, he replied exactly as before. The Lord's response to Elijah's "stuck-ness" was immediate and substantial, initiating a total change in his position. The Lord instructed Elijah to commission three replacements to take over for him — because, in essence, his ministry was at an end. (On the positive side, it's quite a credit to Elijah that it took three men to replace him.)
If this interpretation of Elijah's story in 1 Kings 19 is anywhere close to being on the mark, the ramifications of staying stuck are extremely serious. When this happens in our lives, either now or in the future, we need to make sure to get un-stuck. How do we do that?
Some Further Insight
In his audio teaching, "The Grace of Yielding," Derek Prince provides some helpful additional insights on this time in Elijah's life. In the following excerpt, Derek adds a more positive perspective to what transpired in the life of this great man of God.
This was what came to me — and it came as clearly as if it had been printed on paper, it was so clear: "From Cherith to Zarephath. From Zarephath to Carmel. From Carmel to Horeb. From Horeb into many lives."
I knew enough of the Bible to know immediately that it referred to the different stages in Elijah's career: from Cherith to Zarephath to Carmel and then to Mount Horeb. As I began to fill in the details, it was very plain that the real climax of Elijah's public ministry was on Mount Carmel. It was there he gathered all Israel, challenged 850 false prophets, called down fire from heaven, and all Israel were prostrated on their faces crying, "The Lord, He is God." If ever any man had a personal, individual triumph, that man was Elijah on Mount Carmel.
But then the Lord showed me that within three days, Elijah was running away from Jezebel, asking God to take away his life. So brief and impermanent was the triumph of Carmel! Then the thought came to me, Had God answered Elijah's request and taken away his life at that point, Elijah would have died without any spiritual successor. There would have been no one to carry on and complete his work.
If you read the subsequent chapters in the book of Kings, you'll find that those three men—who were the product of that interview between God and Elijah on Mt. Horeb — finished off every task assigned by God to Elijah. Everything he had to do. He could not do the job himself. But he could find the successors and hand it over to them.
Getting It Right with God
How do we get un-stuck? The first step is to be honest with the Lord about our condition and ask for His help. Rather than clinging to our hurt and distancing ourselves from the Lord, we need to cry out to Him. Other steps may follow, like offering apologies to people we have hurt and making things right with them. But first, we do business with the Lord — in our own Mt. Horeb encounter. Are you ready to pray with me the prayer that Elijah probably should have made to the Lord when he was stuck?
Lord, I confess that I am a mess right now. In my stubborn way, I have held on to my disappointment with You, as well as anger, depression, and resentment I should have long ago gotten rid of. I should have been honest with You earlier; but I'm coming to You now for help.
You have the power to make me better, Lord. Would You please fix me? Would You help me to get un-stuck? Thank You, Jesus. Amen.
Moving Forward in Him
We're so glad you joined us in that prayer. It will surely help. You just got un-stuck! Speaking of help, that is what we are here for. Please allow us to provide resources that will move you forward in your journey of faith. Derek Prince's materials continue to bring stability and progress to the lives of countless people, and we hope that is true for you. In that regard, it is our joy to offer you a free download (see link below) of the full message from which Derek's excerpt was taken: "The Grace of Yielding." (That title says it all, doesn't it?)
Thank you for allowing us to be a part of your life. And thank you as well for being a part of Derek's ongoing teaching legacy through your participation with us in prayer and financial contributions. It is such a privilege to join with you, and we simply can't thank you enough for partnering with us.
The path ahead has been cleared for you and me to move forward into God's plans for us. Let's continue to invest our lives in the Kingdom of God, walking together into the Lord's marvelous destiny. Let's not let anything block our way or hold us back — because now, you and I have taken one of the first pivotal steps in our progress.
What is that step? Getting un-stuck.
All the best,
Dick Leggatt
President, DPM–USA
P.S. Thanks again for being a part of the DPM family. Please let us know any way we may be of further service to you, and also make sure to take us up on our free offer, "The Grace of Yielding." Just click here to download Derek's message. We know it will inspire you!
---
Materials used by kind permission of Derek Prince Ministries.