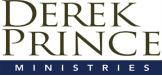 Dick Leggatt, President of Derek Prince Ministries – USA and this comprises his April 9, 2016 Newsletter. Click here to receive the Derek Prince Ministries emailed E-devotional.
Do you ever wonder if anyone even knows you exist? Does anyone really care?
What about the LORD? Have you ever questioned whether God even knows about you or that you matter to Him? Hopefully, you have never been plagued by such thoughts. However, having the assurance that someone — especially the LORD — knows you and cares for you is a basic spiritual need.
If you have ever struggled in this area, I hope the Bible passages and insights shared in this letter will be a great encouragement to you. Let me assure you from the very start: the LORD knows your name, and He does indeed care very much for you.
We Need to Know
Prior to a recent staff gathering, we were reviewing the prayer list for the day. At the top of the list was a young couple — dear friends of Derek Prince Ministries — who are facing some major challenges. They had made a major move to a new town where they felt isolated and all alone. What's more, in the midst of their loneliness, the husband had been hit with severe health problems, including a diagnosis of an aggressive form of cancer.
While traveling near the area where they live, my wife, Cindi, and I made a side trip to visit with them and pray for them. They were so grateful that someone they loved and trusted would reach out to them in this way, and we assured them of the continuing prayers of our staff. As Cindi shared with DPM staff members about our visit, she voiced the very theme of this letter: "When you're facing that kind of isolation and attack, it's comforting to realize that God does know your name."
Even when we aren't facing a crisis, it is vital for each of us to know this profound truth: "God knows my name."
His Presence with Us
In the last few weeks, this principle came alive to me in a fresh way as I studied an amazing exchange between the LORD and Moses in Exodus 33. It started with the LORD's command for Moses to lead the Israelites into the Promised Land. In verse 3, God included some unsettling news: He would not be going with them — but they still needed to go.
In an ensuing face-to-face interchange, Moses reminded God: "Yet You have said, 'I know you by name, and you have also found grace in My sight'" (v. 12). Then Moses pinpointed the unmistakable indicator of God's grace and care for the children of Israel. What was it? His presence with them.
That is such an important principle. Isn't God's presence with us the primary conveyance of His grace, favor and good will? So much so, in fact, that Moses protested to the LORD in verse 15, "If Your Presence does not go with us, do not bring us up from here." So the LORD, reassuring Moses in a change of heart that His Presence would indeed go with them, responded with these words in verse 17: "I will also do this thing that you have spoken; for you have found grace [favor] in My sight, and I know you by name."
A Deliberate Decision
The ramifications of these truths modeled by Moses are incredibly significant for our lives. Other leaders might have settled for second best: they would have been okay with the fact that God wasn't going with them. After all, there would be angelic help for the journey, and there was still the prospect of a life of fulfillment in the Promised Land.
That wasn't enough for Moses. He insisted: "If You know my name, and if I have found grace in Your sight, it is essential You make the trip with us. Nothing less will do."
Do you feel the same way? Do you believe the LORD knows your name, and that His favor is upon you? If that is true, then you can walk out that belief, experiencing His presence as it graces your life, your family, your work and your future.
Believing this and living in this reality is crucial. Your decision makes all the difference, as the following section demonstrates. My wife's father, Don Basham, loved to quote a dear old friend — a spiritual troubadour named Rufus Moseley. In The Way I See It, Don included the following quote — one of Brother Rufus' classic insights: "God is always voting for us; the devil is always voting against us; and the way we vote carries the election."
Our deliberate decision to trust that the LORD knows our name will make all the difference in how you and I live as followers of Jesus Christ.
Counting on His Presence
In his radio teaching called The Sheepfold, Derek Prince touches on themes connected with the LORD's care for us. Although The Sheepfold focuses primarily on the parable of the Shepherd and His sheep from John 10, Derek also includes this truth from Psalm 23 regarding the reality of God's presence.
We're continuing with the shepherd's provision for each of His sheep as outlined by David in Psalm 23.
We'll look now at the fourth verse: "Even though I walk through the valley of the shadow of death, I fear no evil; for Thou art with me; Thy rod and Thy staff, they comfort me," NAS.
What does that mean? I believe it means that we are guaranteed the personal presence of the LORD — even in the lonely, dark hours. And let me say to you, frankly, there are very few of us who will not pass — at some time or another — through those lonely, dark hours.
I do not believe that the Valley of the Shadow of Death is simply the moment we come to die physically. I could quote many Scriptures to show you that it refers to any time of great darkness and oppression and loneliness. And there are such valleys in the life of almost every one of us.
Let's be realistic. Life is NOT just a bed of roses. There's a lot more to it than that. And God does not promise us that we will not go through that valley. In fact, David assumes in a certain sense that he will go through the valley. But he says, "When I go through the valley, I'm going to count on Your presence. You will not leave me nor forsake me."
There are valleys in our experience that no one else can see us through — valleys of loneliness, bereavement, and sickness. Nobody else may be able to communicate with us, but the LORD is there beside our bed — right there with us.
Casting Your Vote
That's a wonderful truth: God's presence with us at all times! Now that you have read Derek's insights and the earlier reference to Moses' desire for God's presence, the time has come to cast your ballot. (Remember — according to Brother Rufus, how you vote carries the election.)
If you want to affirm — before every spiritual force in the universe — that you are a child of God, a follower of Jesus, known by name to the Father as you walk in the favor of His presence, let's proclaim it right now.
LORD, I believe that Your declaration to Moses applies to me as well: "I know you by name, and you have also found grace in My sight." Even though I may not always see the evidence of this truth in everyday life, I choose to declare it as an expression of my confidence in Your power and faithfulness.
Father, You love me as Your child, and You know me as one of Your own. In addition to knowing me intimately, You also desire to pour out Your continued blessing, grace and favor upon me. Your presence is my greatest assurance of Your goodwill toward me.
LORD Jesus, You know me as one of Your sheep, and I know You as my faithful Shepherd. You are always watching over me, protecting me, and caring for every detail of my life. Whenever You call to me, I will respond in obedience to Your voice.
I am honored that You know me by name, and I marvel that Your presence is with me always. Thank You for this most wonderful demonstration of Your grace and favor — Your very presence with me. Amen.
Reinforcing Your Decision
You and I may not fully realize it at this point, but something of enormous significance has been settled in heaven by the declaration we have just made. Any doubt concerning the LORD knowing us by name or gracing us with His presence has been taken care of completely. Maybe we should mark this holy moment by shouting, "Hallelujah!"
One of the major components of a decision like the one we have just declared is solid teaching. Fortunately, we have an abundance of Bible-centered resources at Derek Prince Ministries. It would be our great honor to supply you with helpful materials to reinforce the step you have just taken, including The Sheepfold, the message of Derek's excerpt. We are glad to offer this helpful teaching to you free of charge — all you have to do is click here.
It is our great honor to partner with you in all aspects of your Christian growth. You are a tremendous encouragement to us, as you link your prayers and your financial involvement to the work of DPM. Frankly, it is your participation that enables us to impact the lives of so many. Thank you so much for partnering with us in such a generous way.
Walking It Out
You and I have taken a significant step together, and I believe the LORD is pleased. Now begins the process of standing strong in what we have proclaimed, walking confidently in the favor that comes from the ongoing presence of the LORD in our lives.
Certainly, as Derek clearly stated, life will present its share of challenges to us. Undoubtedly, the enemy will try at times to sneak in and undermine our confidence in the LORD's calling upon our lives. But we can stand firm in the truth we have affirmed today.
Let's move forward confidently, knowing that His presence is with us. Every bit of strength and hope needed for victory will spring from this wonderful assurance — God knows your name.
All the best,
Dick Leggatt
President, DPM–USA
---
Materials used by kind permission of Derek Prince Ministries.