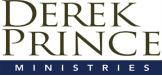 Dick Leggatt, President of Derek Prince Ministries – USA and this comprises his January 12, 2016 Newsletter. Click here to receive the Derek Prince Ministries emailed E-devotional.
Do you need to be consoled? Are there wounds in your heart that require tender treatment — a measure of healing or mending? Maybe you've experienced a disappointment that has hurt you deeply? Are you in a bitter place — longing to be in a better place?
Life has its way of serving up circumstances that shake us, shock us, and injure our hearts. The effect of those spiritual assaults can be traumatic and long-lasting. If you and I have entered this new year of 2016 carrying those kinds of wounds, we definitely need some immediate help from the Lord.
Here is the good news for you and me: Jesus can console and heal us. That thought is an encouraging way to start the year — and a worthy focus for this letter.
A Unique Name
My thoughts on this theme began last month while I was preparing for the Christmas season. As I was reading the account in Luke 2 of the events surrounding the birth of Jesus, I came upon the story of Simeon. In a new and fresh way, I saw an aspect of Jesus' ministry I hadn't considered before. It came from this passage: "…and this man [Simeon] was just and devout, waiting for the Consolation of Israel" (Luke 2:25).
Jesus was known by many names — each of them carrying profound significance: Messiah, Wonderful, Counselor, the Prince of Peace, the Son of Man, Savior, Master, the Son of God. Somehow, His designation as "the Consolation of Israel" had escaped me. When the realization hit me that Jesus came as the ultimate Consoler, an immediate question came to my mind: Do I need to be consoled? If so, Jesus is the One who was sent by the Father to console me.
We don't know how long Simeon had been waiting for this consolation. It is interesting to note the Bible's emphasis that the Holy Spirit was upon him. That in itself is an encouraging thought . Even when I am torn up inside, deeply in need of consolation, the Holy Spirit remains active in my life. God continues to work in us — even when we are needy.
What Is Your Need?
I'll ask you the same question that came to my mind when I read this passage: Do you need to be consoled? If so, Jesus is the One who can do that for you.
Over the past few months, a number of my friends have had to address significant challenges in their lives. Some of them are hurt and disappointed — and yes, they deeply need the ministry of Jesus, the Consolation of Israel.
I could have shared any of their stories. But I have always tried, when I see a truth, to first apply what the Lord shows me to my own life. When I did that with this passage, I was somewhat surprised to find that I needed some consoling of my own.
An Undetected Wound
As I reflected on the significance of Jesus being the "Consolation of Israel," I asked the Lord to show me any aspect of my own life needing His consolation. Is there some deep hurt I am carrying — an area of my life where I need to be consoled by You, Lord?
Surprisingly, there was. Very clearly, the Lord showed me that, to a degree, I am still grieved and hurt over the loss of my mentor and friend — my father-in-law, Don Basham. Don passed away in 1989 at the young age of 62. By that time, Don had become much more than just a father-in-law to me. He was one of my closest friends and advisers.
At a time when all of Don's family was looking forward to enjoying a new season with him, he became ill. His illness and seclusion came just as I was dealing with huge career transitions and upheaval. It was a time when I most needed his counsel, friendship and mentoring — and that became impossible.
Then, after a long and agonizing ordeal of unsuccessful medical treatment, Don suddenly passed away. The shock was immense, to say the least, when my wife, Cindi, and I received the phone call from Alice Basham informing us of his death. Those shock waves continued to roll like storm-tossed breakers over the entire family — over our children, over Cindi's siblings and their families, over Don's closest friends and associates. How could the impact still be affecting me — even now, 27 years after Don's passing?
I thought I had sufficiently dealt with this loss. Yet, beneath my congenial exterior, I was unknowingly carrying a deep sense of hurt and disappointment. Why did Don die at such a young age — in the prime of his life and ministry? Why was I deprived of his wisdom and precious friendship when I needed it most? Lord, what was Your purpose in taking him from us?
Where Do You Hurt?
Confident I had put all these issues of Don's illness and death behind me, I was surprised by the Lord's answer to my question. Clearly, He was putting His finger on an inner wound which still needed His consolation. Maybe you, too, will be surprised at what the Lord reveals when you ask if you have wounds that need His consoling touch.
Thankfully, the Lord goes beyond simply uncovering the problems you and I face. Whenever He reveals what is troubling us, it is because He desires to pour out His consolation and healing — a process you and I will initiate together later in this letter.
Recalling the effect upon me of my father-in-law's passing, I am reminded of the challenges Derek Prince faced. He was similarly impacted by the passing of his first wife, Lydia — and equally so when he later lost Ruth, his second wife. Derek had to deal with the very questions we are discussing, looking to the Lord Jesus for the consolation he needed.
Life's Bitter Pool
One of Derek's well known teachings — Life's Bitter Pool — provides practical insight on how events can affect us. It helps us to know how to handle challenges and disappointments in our lives — times when we most need His comfort and direction.
When you come to the bitter pool, there are two alternative responses. The people grumbled — that was the response of unbelief. Moses prayed — that was the response of faith. Which will you do? The next time you come to that bitter pool, which are you going to do?
On the shore of that bitter pool, Moses prayed. He cried out to the Lord. There was no other source of help but the Lord. And when Moses took that course to pray, rather than to grumble — the response of faith rather than the response of unbelief — God responded with a new revelation of Himself.
That was God's purpose in bringing Israel to the bitter pool. He had something for them to learn. He set them in a context — a situation — where the revelation He had for them would be appropriate. He responded with a revelation of Himself.
It was a double revelation. First of all, He revealed to them the tree — the means of healing. Second and more important still, He revealed Himself to them in a new aspect — the Lord, their Healer. That was His ultimate objective in that experience at the bitter pool.
Come to the Consoler
Do you find yourself waiting — like Simeon — for the arrival of the "Consolation of Israel" in your life? Are you at the "bitter pool," in need of the kind of healing Derek referred to in the teaching above? Is there a wound deep within that needs the touch of the only One who can truly comfort and console you?
You may have already realized — from what Derek has taught and what we have shared in this letter — that there is indeed at least one wound. If you know your heart needs to be healed by Jesus, the Consoler, let's not allow another minute to pass without taking ourselves and all our hurts to Him. You and I can do so right now with the following prayer:
Lord, I ask You now to help me identify any hidden areas of injury within my heart and my spirit. I may think I know what they are. But You are the One who really knows. Please show them to me.
In response, I bring You those injuries — the ones I know about as well as the ones still hidden from my awareness. Like Simeon, I am waiting and longing for the Consolation of Israel. I am crying out to You for help, Lord Jesus.
You alone are the One who can heal my inner hurts. You alone can sort out the confusion and disappointment swirling around in me because of the wounds life has inflicted upon me.
I come to You now, Lord Jesus, my Consoler. I place my heart in Your hands for the comfort, healing and consolation I need. Amen.
Help for Your Healing Heart
Something wonderful has started in you and me by the prayer we have just voiced together. Healing is — and always has been — a rather mysterious process. Sometimes it happens so dramatically and instantaneously that we see and feel an immediate difference. Other times, the results sneak up on us. Walking along one day, we suddenly realize that the heart pain that used to plague us is no longer there.
Whichever of those results takes place for you and me, it is good for us to acknowledge that the process has begun Now, we can watch to see how Jesus — the Consolation of Israel — will complete His healing work in us.
Would you allow us the privilege of partnering with you in this healing process? Please accept our free offer for the full message from which Derek's excerpt was taken. Admittedly, Life's Bitter Pool does not specifically cover the topic of consolation for hidden wounds of the heart. Nevertheless, it is a superb, classic teaching with practical help regarding the life issues we all face.
In that respect, it will serve you well — and it is our joy to offer it to you. By clicking on the link below, you can download Derek's helpful message as our gift.
Partners Together
Isn't this a wonderful way to start 2016? Making sure our hearts are renewed for the next year of our lives — touched forever by the "Consolation of Israel?"
I hope you feel the same sense of partnership with DPM that we feel with you. Your continuing prayers and contributions make us co-laborers in the fulfillment of God's purposes — for each of us individually and for the wider work of DPM. Thank you so much for your faithful involvement with us.
So — now we are really ready to begin the year that lies before us. True, we have had to start by admitting that our hearts have been torn up by the challenges of life. However, we have just taken the important next step: asking our Lord Jesus to come to us as our Advocate and Healer — our Consoler.
It is He who lays His hand of restoration on every wound in our hearts. It is He who strengthens us to move successfully into the year ahead. The Lord is fully able to provide the comfort, encouragement and healing you and I need. For He is the One we have been waiting and longing for — Jesus, our Messiah, the "Consolation of Israel."
All the best,
Dick Leggatt
President, DPM–USA
P.S. We are so grateful you are faithfully standing with us through your prayers and financial support. Every contact you make with us — and every gift you send — is a huge encouragement to us. Thank you again and again. Click here and allow us to bless you through the free offer for Derek's message: Life's Bitter Pool. It will encourage you!
---
Materials used by kind permission of Derek Prince Ministries.