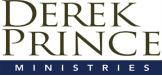 Dick Leggatt, President of Derek Prince Ministries – USA and this comprises his April 11, 2014 Newsletter. Click here to receive the Derek Prince Ministries emailed E-devotional.
How's your day going? Could you use an encouraging thought? I hope what we share in this letter will provide that for you.
"If You Were the Only One"
The night I gave my heart to Jesus Christ, I heard a phrase that has stuck with me for almost 50 years now. There I was, a 15-year-old kid at a Young Life weekend camp in a remote area near Pittsburgh, Pennsylvania. It was Saturday night at the camp, the traditional time when the speaker delivers "the cross talk," focusing on what Jesus endured in the crucifixion. Now, as a churchgoing kid, the term crucifixion was not altogether unfamiliar to me. But I had never heard the shocking details of what Jesus suffered in quite the way it was presented that night — outlining the excruciating agony He had endured. That night, as I heard it for the first time, my senses were reeling and my heart was throbbing.
Then, right in the midst of my struggle to process this horrific description of Jesus' crucifixion, the speaker suddenly made it very personal. I don't think he was singling me out — but I just happened to be in the front row of kids listening to his message. The speaker pointed directly at me and said, "If you had been the only person on the face of the earth, He would have done it just for you." That phrase was like a brick hitting me in the forehead: "Just for you." All of a sudden, it was as if I were standing alone at the foot of the cross, watching Jesus suffer — just for me.
My Soul, My Life, My All
A few minutes later, when the speaker offered an opportunity to respond to what Jesus had done for me on the cross, I raised my hand without hesitation to indicate I was committing my life in that moment to Jesus Christ. The meeting ended with the hymn, "When I Survey the Wondrous Cross," and one line branded itself upon my heart as I sang it: "Love so amazing, so divine, demands my soul, my life, my all." That night, that is precisely what I had given Him.
How encouraging to remember the moment of our salvation! It reminds me of a phrase from Psalm 51 where, after a sinful blunder, David makes some poignant requests of the Lord: "Create in me a clean heart, O God, and renew a steadfast spirit within me. Do not cast me away from Your presence, and do not take Your Holy Spirit from me. Restore to me the joy of Your salvation, and uphold me by Your generous Spirit" (vv. 10–12). As I reflect upon that night in March 1965 when I first gave my heart to the Lord, I'm convinced it is a good practice to remind ourselves of the joy — and the price — of the salvation God provided through what Jesus endured for each of us on the cross.
Maybe it has been a long, hard winter for you. Maybe joyful, encouraging thoughts have not been uppermost in your mind. Why not take a minute and reflect on this one simple, powerful fact? If you had been the only person on earth, Jesus would have endured the cross — just for you.
The Joy Set Before Him
One scriptural concept that seems somewhat ironic is the connection between the emotion of joy and the death of Jesus. For example, in Isaiah 53:10, one of the Messianic passages referring to the future horror of the cross, we read: "Yet it pleased the LORD to bruise [crush] Him." Considering the stark brutality of Jesus' death on our behalf, that phrase, "it pleased the LORD," seems incredibly ironic and surprising.
But then in Hebrews 12:2, we read about Jesus' attitude in absorbing the punishment of the cross: "…who for the joy that was set before Him endured the cross, despising the shame, and has sat down at the right hand of the throne of God." Somehow, Jesus looked beyond the pain and indignity of the cross to a joy that surpassed all He was suffering. Theologians have offered a number of possibilities for the identity of the joy that was set before Jesus. Some say the joy Jesus saw was the future Church; others say it was the resurrection; others say He was glimpsing the victory that would allow Him to reign and rule at the right hand of God the Father.
I'm no theologian, but I believe there is a three-letter answer for the joy which was set before Jesus. Here it is: YOU. You are the joy that prompted Jesus to endure the cross. He rejoiced in the knowledge that His suffering would open the door for you to come into salvation. Another statement from Isaiah 53:10 lends some support to what we are saying here. In the middle of that verse are these words: "He shall see His seed." What was Jesus seeing from His vantage point on the cross? He was seeing you and me — His seed — who would come into the Kingdom of God because of what He was suffering right then.
Going On to Maturity
How do we respond to this revelation — that Jesus suffered and died just for you and me? In his teaching, "Truth, Faith, Love: My God-Given Goals," Derek Prince provides a great suggestion for the proper reaction. In this message, Derek had just spoken about responding to the love of God, and this is what he encouraged his listeners to do:
I suggest that if it's possible and you want to respond, that you kneel down — because it's good to let the world know that you want Jesus. Don't be embarrassed. Don't be afraid of people, because they can't help you. Why should they hinder you? If you can't kneel where you are, find a space where you can.
And then, those of you who know Jesus, but you've never really known that He loves you — ask Him to reveal His love to you. Open your heart and don't be embarrassed. Embarrassment is an enemy.
One way to respond is to say, "Thank You, Lord. I really believe I am Yours. I really believe You love me. I open my heart to receive Your love right now."
You may have been a faithful servant of the Lord for decades and never really known personally the love that God has for you. Don't get distracted. We're going to "waste time" on Jesus for a little while. We don't have to say a lot of prayers; we just have to receive His love.
I just want to encourage you to come out and kneel. There's something about moving from the place where you are which is more than physical. In a sense, it involves self-humbling. You may be a very highly respected person in your community, but that's no substitute for knowing that God loves you. There is no substitute for that.
Now, during this time the Lord will speak to you personally and individually. He will tell you things that He has been wanting to say to you for maybe years, but you've never been able to hear. So, if He speaks to you, don't be afraid. Just receive what He wants to say. He wants to share with you His plan for your life just as He did with me. I'm so glad I listened. I could have shrugged it off, but my life would have been a mess.
Saying Thank You
Are you in a place right now, both physically and spiritually, where you can do what Derek has recommended? If not, I would suggest that you take some time to get to a place where you can respond. It's so important for us to renew our commitment to the Lord and to receive afresh the joy of His salvation — well worth taking a few minutes of your time. If you are able, try to find a place where you can kneel before the Lord and voice a prayer similar to the one that follows:
Thank You, Lord Jesus, for what You suffered for me on Calvary. I acknowledge with gratitude that even if I had been the only person on the face of the earth, You would have gone to the cross just for me.
I want to say to You what Derek voiced in his message above: Thank You, Lord. I really believe I am Yours. I really believe You love me I open my heart to receive Your love right now.
Thank You again, Lord, for doing all that You did on Calvary — just for me. Speak to me, Lord, of Your plans for me from here on. Amen.
In Gratitude
Isn't it wonderful to realize that because of His great love for you and me, our Savior was willing to go to the cross? And isn't it fitting to take some time to kneel before Jesus to thank Him for what He has done — just for you and me?
Now that you have expressed your gratitude to the Lord, we want to encourage you to move forward from this experience to serve Him with increased devotion. We want to help in that process — so please let us know how we can encourage you in a greater way through Derek Prince Ministries. One sure way might be for us to provide you with the full message by Derek entitled, "Truth, Faith, Love: My God-Given Goals." Click here to download the full message. We know that just listening to Derek's testimony of how God inspired him can bring help and inspiration to you as well.
As always, it is our great joy to provide this resource free of charge. We are able to do so because of so many who are helping us through their prayers and financial giving — including you. Thank you so much for all you are doing to ensure that Derek Prince's teaching legacy can be made available to those who long to deepen their relationship with Jesus Christ. Every day, we receive so many confirmations from those who contact us, telling us that the teaching materials we provide are helping them to grow in the Lord. We simply can't thank you enough for being a part of this great adventure.
Just for You
Speaking of adventures, we're counting on the fact that during your time of prayer and commitment, the Lord has spoken to you and revealed some of His immediate plans for you. Please let us know how we can support you in obeying what He has told you.
DPM exists as a ministry to serve the entire Body of Christ, providing solid teaching materials for spiritual growth. But in the final analysis, we are here for you. Our chief desire is to be of help and encouragement to you. So please remember, regarding all He has done and all we are doing: it is — just for you.
All the best,
Dick Leggatt
President, DPM–USA
P.S. Thank you for taking the time to read this letter and to respond to the Lord as Derek recommended. Why not take one more moment to get in touch with us? Please click here to download Derek's message, "Truth, Faith, Love: My God-Given Goals," and also let us know of any other way in which we may be of service to you.
---
Materials used by kind permission of Derek Prince Ministries.