One More Term with the Frogs
To me nothing quite speaks to me more than HAVING A BED WITH FROGS, or a house WITH FROGS EVERYWHERE.  What a loathsome thought!
Slimy Frogs hopping everywhere.  When you sit down to eat a slick frog jumps into your plate!  Pull back the cover for bed, and see cold frogs in the bed.
WHO WANTS TO SPEND EVEN ONE NIGHT WITH THE FROGS?
EXODUS 8:1-4  "And the Lord spake unto Moses, Go unto Pharaoh, and say unto him, Thus saith the Lord, Let my people go, that they may serve me. And if thou refuse to let them go, behold, I will smite all thy borders with FROGS: And the river shall bring forth frogs abundantly, which shall go up and come into thine house, and into thy bed chamber, and upon thy bed, and into the house of thy servants, and upon thy people, and into thine ovens, and into thy kneading troughs: And THE FROGS shall come up both upon thee, and upon thy people, and upon all thy servants."
RELIGION IS A TERRIBLE THING.  It causes men to NOT THINK CLEARLY.  I see it as an opportunity of man to figure things out for himself.  AS IF GOD NEEDS ANY HELP TO GOVERN THIS UNIVERSE!  Man thinks he has got to HELP GOD.  The Kingdom belongs to God.  He is the SUPREME RULER OVER ALL IN IT; MAN IS ONLY A PART IN IT.  In the Word of God Jesus said, I AM NOT OF THIS WORLD AND MY KINGDOM IS NOT OF THIS WORLD.
What part of this do RELIGIOUS MEN NOT UNDERSTAND?
We live here on this Earth, but FIRST WE MUST OBEY AND LIVE ACCORDING TO THE KINGS COMMAND.  Our King is JESUS CHRIST; he is not the President of the United States or any other State or Country..  JESUS IS KING OVER HIS HEAVENLY KINGDOM.  He and He alone is our Sovereign, and we must FIRST OBEY HIM.  It is hard indeed, for earthly men to consider this, yet it is true.  We are not servants of an earthly Kingdom but we have a Kingdom that this Earth and the men upon it do not even know much less understand.  We have been brought into this Kingdom by ENLIGHTENMENT AND REVELATION KNOWLEDGE.  We see and understand our King and see our entrance into this Kingdom at birth, Spiritual Birth.
Yet many have been brought into BONDAGE, yes Bondage, to this earthly king and a kingdom not of heaven.  The fact is, Religion is trying to make this earthly kingdom to be God's Kingdom.  This has caused bondage.  YOU CAN NOT FORCE UNGODLY MEN TO LIVE FOR GOD any more than you can FORCE A FROG TO STAY OUT OF THE RIVER.  How is it that you could even consider that the ungodly, UNREGENERATE MEN OF EARTH should be CONFORMED TO HEAVENS STANDARD… BY ANY RELIGIOUS RULE?  It is absurd for sure to even think.  WE HAD TO BE BORN AGAIN OF THE SPIRIT OF GOD, AND CHANGED, FROM THE VILE SINNER WE ONCE WERE TO EVEN BE IN THE HEAVENLY KINGDOM.  How is it then, some think that now men can FORCE MEN TO OBEY without the same HEAVENLY WORK DONE?
God was NOT SAYING TO PHARAOH, YOU MUST BE PART OF MY KINGDOM…. HE SAID TO PHARAOH…. LET MY PEOPLE GO!!!
Yes that it right, God said LET MY PEOPLE WORSHIP ME, LET THEM GO OUT FROM YOU INTO THE DESERT THREE DAYS JOURNEY TO WORSHIP ME.  God never said to Pharaoh that he must become part of His Kingdom OR…. NOTICE THIS:   That the People of Israel were to RULE THEM.  No.  God said COME OUT FROM AMONG THEM AND TOUCH NOT THE UNCLEAN THING.. AND THEN I WILL RECEIVE YOU.  The Earthly Kingdoms will NEVER SERVE THE LORD…  In Matthew 25 it says that the King will come and separate the GOAT NATIONS AND SEND THEM TO HELL.   The Scripture says that there will be a day, AFTER THE GREAT TRIBULATION ON EARTH, that Jesus Christ will COME IN THE CLOUDS AND COME DOWN OUT OF HEAVEN TO SET UP HIS KINGDOM… HERE…. ON THIS EARTH.  He will then rule over the NATIONS OF THIS EARTH with a rod of IRON.  Note this:  HE WILL RULE WITH A ROD OF IRON.  This is ONLY POSSIBLE BY THE KING HIMSELF.  He must Rule, He alone. 
At the moment we are here but our KINGDOM IS IN HEAVEN.  He has given us an INWARD WITNESS which the Scriptures tell us is THE KINGDOM OF GOD.  The Inward Kingdom is of Spirit and heart.  We are SUBJECTS OF THE HEAVENLY KINGDOM HERE ON THIS EARTH.  He is not telling us to FORCE THE WORLD TO BOW DOWN TO OUR KING, Jesus is commanding us to CALL THEM TO JOIN.  FREELY JOIN.  But if they do not, then they are to be allowed to REJECT and remain non-members of this Kingdom.  God never Forced men, he gave them a CHOICE.
But, there is coming a day, like I said above, that Jesus Christ WILL RULE AND FORCE MEN TO SERVE HIM.  You can read it in the Book of Revelation.  Jesus is coming upon a white stallion, he will carry a sword and his feet will be Brass..  JUDGMENT!  He will NOT FORGIVE THEM THAT HAVE REJECTED HIS RULE OR KINGDOM, BUT HE WILL SEPARATE THEM INTO HELL.  Only those who are found FRIENDS OF HIS PEOPLE will be allowed into his 1000 year Kingdom.  He will then give them another chance to RECEIVE HIM AS LORD, yet at the end of the 1000 year Kingdom Jesus will loose the devil once more and take them all to the Lake of Fire who REBEL AGAIN…
It is THE LORD JESUS CHRISTS' PLACE TO JUDGE ANY NATION WHO DOES NOT SERVE HIM.  FORCE THEM?  NO.  BUT JUDGE  THEM? YES.  HE IS THE JUDGE.  HE IS THE ONLY KING.  He will allow no other.  HE IS NOT A DEMOCRACY, HE IS A THEOCRACY.   AT HIS FEET EVERY MAN WILL BOW.  AT HIS FEET EVERY TONGUE WILL CONFESS THAT HE IS LORD.  AND THOSE WHO CONFESS TOO LATE…  WILL END UP IN THE LAKE OF FIRE, FOREVER TO KNOW THEY DID RESIST HIM AND CHOOSE THEIR ETERNAL DOOM. 
If this Nation does not wish to Serve the Lord then WHAT GOD IS SAYING TO THEM NOW IS…  LET MY PEOPLE GO.  If you do not…  I WILL SEND THE PLAGUES UPON YOU.  My people are MINE, he says, I WILL MOVE TO SET THEM FREE.  FREE FROM YOU AMERICA..  YOU MUST LET THEM SERVE ME.  He will PLAGUE AMERICA, THE PRESIDENTS, AND ALL THE PRESIDENTS MEN, THE UNGODLY IN AMERICA WHO DO NOT WANT GOD, GOD WILL SEND PLAGUES UPON THEM..
NOT TO FORCE THEM TO SERVE HIM..
BUT.
TO FORCE THEM TO LET HIS PEOPLE GO.
And.. If they chase after them after they are SET FREE…  He will destroy them ALL in the WATERS OF JUDGMENT (the Red Sea).
The WATERS HAVE ALREADY BEGUN TO FLOW RED WITH BLOOD IN AMERICA,

NOW COME THE …

FROGS!! 
Prophet Ken Dewey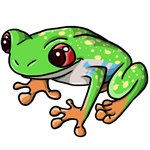 FROGS, FROGS, FROGS!! ONE MORE NIGHT WITH THE FROGS!!!
---
Evangelist/Prophet/Pastor Ken Dewey is the founder of "OUT OF THE DESERT MINISTRIES" in Belen, New Mexico, USA. He writes on this Web Site, many Prophetic words, Sermons and teachings while leading people into true church settings and preaching in an End Time Gospel Ministry.