Practice those things I speak to you!
When I speak to you, you must begin to practice those finite things that I speak to you about, as you obey these things will open up My infinite promises.
As you do, you will become more keen to do exactly what I say in the days that are ahead. For it is very imperative that you learn how to obey, and to be prompt in your obedience.
I have given you seasons, yes, years to learn how to listen and obey, to hearken to My will in your lives, and see increase and change in those areas where you have yielded. For far too long, My children continue to disobey and at times, they obey me partly but not always completely.
In these things, says the Lord, many sins and many errors come into your life, but if you would practice being completely willing to obey Me, you will walk in the divine promises, even in the midst of chaos.
You will see peace where there has been none, you will see prosperity when all hope is gone, you will see it, says the Lord, as you practice simple obedience.
Do it, day, by day, by day, which will turn to weeks, then months of learning to listen and obey. I will hearken to my word, speedily deliver and hearken to your cry, as you hearken to My voice.
Practice hearing Me, practice by consistently causing your will to yield to Mine. And in that practice you will be sharper to sense when you are about to fall, when you miss it , you will get back up quicker, and not wallow in any longer.
You will hearken again, and you will hear Me clearly, says the Lord, and this is necessary so when I speak you will do it without allowing your mind to reason My wisdom out of your life, says the Lord.
As you become persistent in doing My Word you will enjoy the benefits that follow all who hear and obey. Practice hearing and doing, it will cause you to be lifted above all others as We come to the next phase of challenges. Practice doing!
"But be ye doers of the word, and not hearers only, deceiving your own selves," James 1:22.
"Though he were a Son, yet learned he obedience by the things which he suffered. And being made perfect, he became the author of eternal salvation unto all them that obey him," Hebrews 5:8-9.
"But without faith it is impossible to please him: for he that cometh to God must believe that he is, and that he is a rewarder of them that diligently seek him," Hebrews 11:6.
~ Debra Lowe
---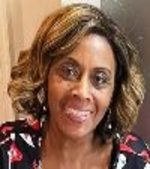 Pastor Debra Lowe has served the Lord for 35 years as a Prophet to the nation. She also walks in the office of teacher and is an intercessor using these gifts to minister to the body of Christ, teaching men, women and children to enter into His presence causing them to mature and be changed by His Word. As a servant of the Most High God she brings forth a word in due season to the body of Christ.