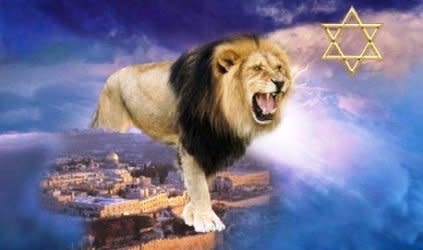 Abba,
I pray you redirect the missiles LORD, like you did before and deflect them back and away from Israel and that every missile will be stopped by the iron dome or by angelic forces directing them where you want them to go.
Why do the nations rage, and the people plot a vain thing?
The kings of the earth set themselves, and the rulers take council together against The LORD and against His Anointed, saying let us break their bonds in pieces and cast away their cords from us.
Even in Israel the kabbalists defy You, The Holy One of Israel!
LORD, you said that these brothers would sit down at a table together and plan peace.  But the Kabbalists want war and to earn money and destroy mankind.
Have your way LORD!
In the midst of all the violence and anger hide the innocent LORD from every bomb from every shrapnel piece from every gun from every sword or knife.
Be a shield around those who belong to you LORD!  In Jesus' Name!
You said that You would tear apart their New World Order!  Have Your way Abba, bring Your JUSTICE and RIGHTEOUSNESS IN THE EARTH!!
~ Priscilla Van Sutphin
---
PRISCILLA VAN SUTPHIN is the founder of Upstream Ministries, California, online at www.upstreamca.org and blogtalkradio.com/ Upstream. Donate to Upstream: via secure Paypal by sending as gift to upstream.ca @me.com or send to: Upstream, PMB 545, 14311 Newport Blvd, Suite G, Tustin, CA 92780, USA.