Prayer Request: The Caucasus
We hope you will be excited to read the report of Derek Prince Ministries outreaches in a part of the world that is opening to the Word of God in new ways.
The Caucasus region is bordered by the Black Sea and the Caspian Sea on the east and west, by Russia to the north and by Turkey and Iran in the south. Many people groups and religions are represented in this geographical area and Derek Prince is now one of the favorite Bible teachers for thousands of Christians living here.
Neil Cornick, our Outreach Director to the United Kingdom and the Middle East, explains:
You see, 2012 is the year of seizing new opportunities for making Derek's teaching available to Christians in war-torn places like Chechnya, Dagestan, Ingushetia, Ossetia and others. Six years ago, few believers in this part of the world had heard of Derek's teaching.
One of the groups we are working with is those who speak Farsi, the language of Iran. Despite oppressive regimes, many Muslims are coming to Christ. House churches are growing and new Christians are being discipled in small groups using Derek's book, Foundations, in Farsi. For the rest of Neil's report, click here.
Would you please consider making an investment in the Lord's work in this strategic region of the world? Your gift will be used to facilitate the translation, printing and distribution of Foundations, as well as to bring Derek's teaching to Iranian and Turkish satellite TV channels. Please help us to help church leaders, Christian believers and Muslim converts in the Caucasus region. Thank you in advance for your generous support.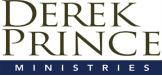 This Prayer Request is authored by Dick Leggatt, President of

Derek Prince Ministries

– USA in his july 2012 Newsletter.


Click here

to receive the Derek Prince Ministries emailed E-devotional.