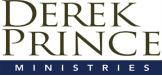 Dick Leggatt, President of Derek Prince Ministries – USA and comprises his November 8, 2019 Newsletter. Click here to receive the Derek Prince Ministries emailed E-devotional.
When someone asks you to pray about a need, do you?
Are you faithful to remember their request in prayer? Or do you sometimes forget?
I have to admit that sometimes I forget. Someone will ask me to pray about a matter, and I will end our conversation with, "I'll be praying about that." Then the hectic pace of life kicks in, and months pass before I realize that I neglected to intercede as promised.
To overcome that tendency toward forgetfulness on my part, I have found a solution that is encouraging and powerful.
In addition to writing down the prayer request, or making sure to remember it later, I also take one further step: praying right on the spot.
A Wonderful Example
Last month on October 11, my dear mother-in-law, Alice Basham, passed into glory. (Don and Alice Basham were lifelong friends and associates of Derek, Lydia, and Ruth Prince.)
All of our family is grieving her loss, while rejoicing that she is in the presence of Jesus — free from pain and gloriously reunited with Don and so many others in that "great cloud of witnesses."
Alice will be missed for many reasons — but especially for the amazing prayer life she maintained throughout her life and even up to her final weeks.
During the family's care for Alice in her latter years, one testimony was consistent. Whenever you would mention a prayer concern, almost before the words were out of your mouth, Alice would begin praying.
Sometimes, she didn't even wait to hear all the details. She would just immediately get down to the business of praying and interceding:
"Lord Jesus, I lift up Deborah [-or whomever-] to You right now. I place her in the center of Your will. You have a destiny for her, and I lift her up to You. She belongs to You, Jesus!"
Don't Delay
Tremendous power and hope are released through this kind of instantaneous prayer! Granted, it is not rocket science.
The prayer doesn't have to be eloquent or profound — just a heartfelt, immediate plea for God's mercy, grace, and intervention. Alice taught us well.
Jesus teaches us the same lesson in His encounter with the father of the epileptic boy in Matthew 17:14–21; Mark 9:14–29; and Luke 9:37–42.
The boy's desperate father had brought him to the disciples of Jesus for ministry, and they had not been able to effect the needed release and relief from his physical/demonic affliction.
In each of the accounts about this incident, one message from Jesus is absolutely clear: "Bring him here to Me."
It is a powerful moment when someone brings a prayer request to you, and your response is, "Let's take it to Jesus right now."
I have witnessed this phenomenon hundreds of times: joining hands right on the spot, lifting the need to The LORD. In that precious moment, the impact is always a sense that something of eternal value has just taken place.
A Regular Habit
Those who knew Derek, Lydia, and Ruth regularly saw this process in action. A couple I know shared a memory of a lunch meeting with Derek and Lydia.
Repeatedly during their time over lunch, Lydia would tenderly touch Derek's arm and say, "We need to pray about [this person or that situation]." Each time, he would join her in a brief prayer.
In the following quote from the message, "Born of God," you will get a sense of how and why praying on the spot was a common occurrence for Derek throughout his life.
"Let's look at another priority: keeping in touch with our life-source by prayer.
Paul shares some very brief but potent phrases in 1 Thessalonians 5:17-18: "…pray without ceasing, in everything give thanks; for this is the will of God in Christ Jesus for you."
It is God's will for you to do two things: to pray without ceasing and to give thanks in everything. Here is some simple and basic advice about prayer (in case you have any problems in that area).
First of all, you can pray without ceasing. You can pray all the time. You can pray anywhere. You don't have to have a set form of words.
You don't have to have a particular environment. You don't have to be in a specific posture. All of those considerations may be good — but they are secondary. You can pray without ceasing.
Next, in everything give thanks. You can join your praying with giving thanks. That is very important. Don't simply come to God with a shopping list and call that prayer.
Always begin by thanking Him and acknowledging Him. The more you thank Him, the closer you come to Him. The more you thank Him for what He has already done, the more faith you have for what you believe He is going to do."
A Bolder Response
Perhaps the thought of praying right on the spot with others may seem a little uncomfortable. I know the feeling.
It certainly is much easier to give a parting promise to pray and then simply return to the comfort of our privacy. But is that what God wants from us?
Is He pressing us for a bolder response toward those who need on-the-spot prayer?
Would you like to ask for The LORD's help?
Even more, would you express your willingness to be used in this way?
If so, let's go to The LORD together right now.
Dear LORD, the thought of praying for people in such an immediate, public way is a little unsettling to me.
Even so, I recognize that there is a power and release that comes to us and to others when we agree together in any given moment.
want to experience that power, LORD, and I am ready to see it.
LORD Jesus, I bring my hesitancy and fear to You now. I lay down all my reservations at Your feet.
Please strengthen me in this aspect of my prayer life.
Help me to step out in faith, setting my face so that the next time someone asks me to pray for them,
I will pray right on the spot.
In Your Name, Amen.
A Courageous Step
The desire you and I have just placed before The LORD is truly a step of faith — one that will require us to "gird up our loins" and take some courageous action.
All of us here at DPM want to stand with you as you move forward in following The LORD in obedience.
Such a process doesn't take place in a vacuum. It requires many deliberate and intentional decisions of the will, and one of the main steps is to get more and more familiar with the Word of God.
We especially want to help in that regard by placing Derek Prince's solid Bible teaching in your hands.
Our first suggestion is that you may want to get "Born of God," the message from which we took Derek's quote. This wonderful teaching is yours for free — simply download it using the link below.
In providing materials like this, we also want to send our thanks for your participation with us. Your prayers and financial involvement are a huge blessing.
All of us here at DPM want you to know how much we love and appreciate you.
The World Is Waiting
Praying on the spot.
It may not be a new practice for you, but rather something you have been doing faithfully for years and years.
If that is the case, thank you for obeying The LORD's prompting in this matter. Modern society in its present state needs it more and more.
Let's be on the lookout for each new opportunity ahead. It may come in a heart-to-heart talk with a friend. I
t may come from your waitress, who says, "I've had some tough times." It may come from an official sharing concerns about the problems in your city.
What would it do for that person if you were to offer to pray on the spot with him or her?
What might happen if you asked, "Would you mind joining hands with me to pray about that situation right now?"
What potential impact could it have upon them — even if they have no framework of faith?
Even if they have no idea how much God loves them?
It's time. Oh yes, it's time.
Right now is the perfect time to do what we have covered here: praying on the spot.
All the best,
Dick Leggatt
President, DPM–USA
P.S. Once again, we send you our love and thanks for your partnership with us. We deeply appreciate your prayers and your gifts. Please don't forget to download week one of "How to Be Led by the Holy Spirit." We know it will encourage you.
---
Materials used by kind permission of Derek Prince Ministries.