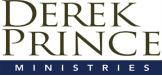 Dick Leggatt, President of Derek Prince Ministries – USA and comprises his September 11, 2019 Newsletter. Click here to receive the Derek Prince Ministries emailed E-devotional.
Are you stuck? Does it seem as if you are spinning your wheels, unable to get traction?
Is there a "next step" — maybe a painful one — that you have been avoiding?
One of the realities of the Christian life is that sometimes we have to muster up our courage and embrace a difficult step to move forward.
Often, the action we must take involves pain, self-sacrifice, and brutal honesty — with ourselves and others.
You and I tend to avoid those kinds of situations. But sometimes they are necessary for getting unstuck.
Messy Situations
I'm not a big fan of Western movies, but there is one that is a personal favorite: "Open Range." In one of its scenes, there has been a huge rainstorm, and the chuckwagon has sunk far down in the muck — halfway up its wheels.
Two of the characters have to dig out the mud from around the wheels—really dirty work. Then they must get down in the mud behind the wagon and push for all they are worth to free the chuckwagon from the mire.
That image comes to mind when I think of some of the actions we must take in the Christian life. They may be messy and unpleasant. But they are necessary to get us unstuck.
Barriers to Progress
My father-in-law, Don Basham, had an inspiring and motivating message called "Guidance and the Life of Faith."
In that teaching, he would always challenge his listeners: "Ask The LORD to reveal the step He wants you to take to move forward in His purposes."
Don would regularly say, "If you're wondering what it is, most likely it is that step which, when you think of it, you say, 'Oh, no, Lord. Please. Not that!'"
In his book, Necessary Endings, Dr. Henry Cloud makes this statement:
"There are relationships that should go away, practices and phases that must be relinquished, and life stages that should come to an end to open up the space for the next one."
Sometimes, even good activities which are in our comfort zone may need to be changed or eliminated to make room for God's best. Leaving them behind can be a vital part of getting unstuck.
Taking the Risk
A biblical story comes to mind that fits the theme of this letter. It is an incident from 2 Kings 7 in which four lepers had to make a life-and-death decision.
The setting is Samaria, which was besieged by the king of Syria, with the entire city experiencing rampant famine.
Verse 3 describes their situation: "Now there were four leprous men at the entrance of the gate; and they said to one another, 'Why are we sitting here until we die?'"
Here were the outcomes they contemplated. They could enter Samaria and die of starvation with the rest of the population.
Or, they could just remain sitting where they were and die of starvation right there.
Or, they could surrender to the Syrians, which could very well end in death for all of them. Any way they sliced it, death was a possibility.
So, the four lepers took a bold step. They went directly into the heart of the Syrian camp — and they survived and were unexpectedly blessed.
They had to make a gutsy decision to get unstuck, but it turned out well for them. The same may be true for you.
Making a Decision
The importance of the decision you and I must make is highlighted in the following quote from a message by Derek Prince called "You Must Decide."
The encouraging element Derek adds in this teaching is the availability of the Holy Spirit to us as we decide.
"Now, whereas we have to make the decision, we need to bear in mind that we cannot make the decision without the help of the Holy Spirit. The initiative actually comes from God — it always does.
There is a beautiful verse in the book of Lamentations which is the lament of the prophet Jeremiah after his prophecies for the destruction of Jerusalem had been fulfilled. It is a book of grieving over God's judgment and over the failure to repent in time.
Right at the end of the fifth chapter, verse 21, there is this pathetic plea: "Turn us back to You, O Lord, and we shall be restored." But if you look in the margin of the New King James, it says "we shall be turned back," which is the literal translation.
The prophet says, "Turn us, and we shall be turned." The first move comes from God. If God doesn't turn us, on our own we are unable to turn.
On the other hand, if God begins to turn us, we will not turn unless we make the right decision. I suppose this is the most critical moment in the life of any human soul. It is the moment when the Holy Spirit is saying, "Turn. I'll help you."
Here is what we have to decide: "Am I going to cooperate with the Holy Spirit, or am I going to shrug it off and say I don't want to?"
Your decision is what makes the difference. The Holy Spirit will plead with you. The Holy Spirit will move upon you. But He will not make the decision for you.
If we shrug it off and refuse the pleading and the drawing of the Holy Spirit, we have no guarantee we'll have another opportunity.
Too Close for Comfort?
It may be that Derek's quote and what I have shared in this letter are hitting a little too close to home.
I'm not trying to force anything here, and you are under no obligation to respond simply because this letter has crossed your path. I mean that with all my heart.
On the personal side, I have just been through a season of hard decisions, so this topic is fresh for me right now. Again, however, that does not place any necessity upon you to respond — unless.
Unless what? Unless you sense The Holy Spirit speaking to you in the depths of your heart. Perhaps you hear Him saying that there is an area — maybe even a good activity — that needs to be pruned from your life.
Don't you want to cooperate with Him in that process?
If you already know you need to get unstuck, would you be willing to pray with me?
Lord, You have put Your finger on an area of my life that is stagnant.

I confess that I am stuck, LORD — unable to move forward. As You know, it's an area that is comfortable and familiar to me. But I know it is holding me back.

I need to make a decision today, LORD. To prune this area from my life, and step by faith into the unknown and unfamiliar that You have for me.

Today, LORD, I take that step of faith. I cut off what has held me back, and I step into the future — with You guiding me and walking right beside me. Amen.
A Good Decision
This is a powerful moment. Anytime you and I are willing to break off what is familiar and comfortable — whether good or bad — to move into the future God has for us, it is the right decision. The prayer we have offered is a vital initial step in getting unstuck.
All of us here at Derek Prince Ministries want to stand with you and help in the process you have started today.
First, we want to offer you — free of charge — the message from which we took Derek's quote: "You Must Decide." Just listen online or use the download link below. We know it will encourage you.
We are honored to be a part of the commitment you have made, and we are so grateful to be in regular contact with you.
Thank you as well for your prayers for us, your communications with us, and your financial support. You are helping us reach people all over the world with the biblical teaching of Derek Prince, and we are grateful to you.
Remember This Day
Being willing to remove all obstacles to future growth — even the good that stands in the way of the best — is a very courageous step. You are cooperating with the Holy Spirit.
Maybe you should mark this day on your calendar — circled with a bright highlighter.
Why? Because it is important. It is the day you began the process of getting unstuck.
All the best,
Dick Leggatt
President, DPM–USA
P.S. Once again, we send you our love and thanks for your partnership with us. We deeply appreciate your prayers and your gifts. Please don't forget to download week one of "How to Be Led by the Holy Spirit." We know it will encourage you.
---
Materials used by kind permission of Derek Prince Ministries.