UK: A Royal Crown Has Fallen, A Prodigal Nation Will Return!
These two Words are now coming to pass in The United Kingdom:
"The Royal Crown has fallen, a Royal Signet Ring of Covenant Promise and a Prodigal Nation will return!"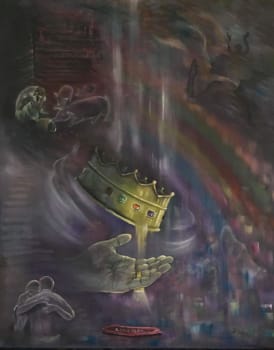 So last night, September 9, 2022, I suddenly heard The Spirit say, "Watch!  For this is a kairos time, an appointed time and season for this Nation.
Listen!  For the sound of trumpets will herald the birthing of a New Kingdom Era over this land.
Watch!  For a humbled Prodigal Nation shall repent and return, and shall become a Gold Signet Ring upon My Finger!"
See also the HKP Words:
Blessings to you all.
~ by Veronika West
---