Urgent Message to All Believers and Americans!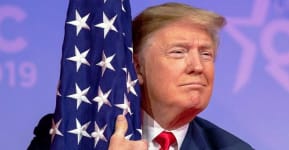 I have been very concerned in my spirit for the well-being and safety for President Donald J. Trump regarding the extreme pressure you can see he is under during this crucial time for our nation.
I feel very strongly in my spirit to encourage anyone with a willing heart to take the time out of their day to join together in the unity of intercessory prayer for our President, and set aside at least 30 min of your day to pray between the hours of 6 am and 6 pm.
Psalms 133 talks about how beautiful and pleasant it is for brethren to join together in unity.
Our country needs the power of unity of all those who call on the name of Jesus to show forth His praises and glorify His great name!
Please! Everyone come together in faith and prayer and lift up the name of Jesus over our great President, Donald J. Trump, and his family!
Jesus is still Lord over America!
Please copy and paste and share this message to all your friends and let the world know we serve a Mighty God!
~ Jeanne Hibbard Bowen
---