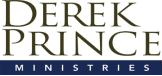 Dick Leggatt, President of Derek Prince Ministries – USA and this comprises his June 25, 2015 Newsletter.  Click here to receive the Derek Prince Ministries emailed E-devotional.
I remember once hearing a missionary talk about new believers in an oppressive region where he worked.  These dear folks would receive one copy of the Bible — then divide it up into little sections that each could keep for themselves.  I remember the deep conviction I felt as I thought, "I am taking this precious Word for granted!"
I'm holding that memory fresh in my mind as I thank the Lord for this six-part series by Derek Prince entitled, "What God's Word Will Do for You."  The power, the impact and the unparalleled value of the Word of God in our lives is what this series is all about.
In this third segment, Derek tells us how the new birth is produced by the Word of God, bringing forth a completely new quality of life in us.  Using the analogy of the miracle of the seed, Derek takes an example from everyday life — the seed packet we buy at the store with that luscious, ripe watermelon pictured on the front.  But then we look inside:
You could easily say to yourself, "How can that beautiful, tempting, luscious fruit ever come out of those little, black, shiny, hard seeds in the package?"  Well, that is the miracle of seed.
The miracle of the seed; the miracle of the new birth, the miracle of faith; the miraculous effect of the Word of God working in our lives as believers.  It's all spelled out in this third message by Derek Prince.
We hope you are enjoying this wonderful series.  Thank you for your friendship and support for DPM.  To express that appreciation in a tangible way, we are offering some additional material to you — a message by Derek entitled, "The New Birth." It's yours, with our compliments.
For this month's full issue of the Teaching Legacy, "What God's Word Will Do For You, Part 3 of 6″ and the link to the free mp3 download of "The New Birth," click here.
Please feel free to stay in touch with us throughout the course of this teaching series on "What God's Word Will Do For You."  We love hearing how God is using Derek Prince's biblical teaching in your life.  Thanks again for your partnership with us.
All the best,
Dick Leggatt
President, DPM–USA
P.S. Please feel free to stay in touch with us — and be sure to download our free offer for the message by Derek: "The New Birth." It is our pleasure to provide it.
---

Materials used by kind permission of Derek Prince Ministries.