Civil War Coming to America – Again!
Today as I Read About the Hate Breaking Out
Civil War Coming to America…. Again!
Today as I read about the hate breaking out and the Shooting in the ball park, and riots across this land toward the President Trump and the GOP, I remembered these words that came to me on June 6, 2014 ….
Please take time to read what was said and see the Words being fulfilled before your eyes…
There is much talk about Civil War!
I have had other Words years ago that predicted another Civil War, in which the LORD told me blood will flow in Washington, DC, and in America.
Brother against brother again, many would die etc.
Much trouble in the land… and it had all begun with political unrest in America.
Now read these words from the Past: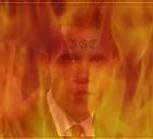 America is teetering on its Foundations as its very core values are being totally shaken and systematically stricken down right before the eyes of all Americans.
That this nation is in trouble is a well known fact by many men who have carefully considered its final course if it continues as it is headed today.
There has never been a time in its history that more discontent is brewing in the spirits of the American People with its government, than today.
Storm Clouds are gathering in atmosphere over this land of America; it is safe to say that in almost shock and amazement Americans who once believed in their leaders are watching a man pass laws and bring unconstitutional change daily; then note: NO ONE DOES ANYTHING ABOUT IT.
The public outcry is largely overlooked and swept under the rug in the name of Big Government.
The many States in this UNITED STATES WATCH THEIR FREEDOM OVER RULED BY BIG GOVERNMENT AND FEDERAL JUDGES AND COURTS. The voice of the People are ignored and told to conform, or face hate crimes.
There are as well many groups gathering and already in a huddle, even as I write this, that are actively organizing and planning their battle plan to gain their control over this land.
It is very plain to see that a great SHOW DOWN is coming and this can only mean SHAKING. Many have asked me to explain what I have heard and describe the SHAKING mentioned in the words I have received from God.
I think the coming shaking will be worse than Earthquakes.
The next election time will be some of the most difficult times in the History of this America. There is so much stored up anger in many that is just waiting to be released, all I can say is Get ready for a Brawl, and outright Fight.
Many sleeping Christians are waking up to this fact that, they cannot remain silent and remain free; they do know NOW, and see their very religious freedom being stripped from them.
They who once enjoyed freedom to Speak and Preach the Word of God are now in danger of all freedom being forever stripped away.
There are many thousands of Christians who have been uninvolved with the political process in America, because of their religious belief that the Lord will handle the matter and they do not care to get involved, now these will now be moved to vote and participate or forever loose all their freedom.
Even as I write this word there are many professing Christians who are already moving and planning to participate in the up and coming elections.
THEY WILL NOT BE FIGHTING JUST FOR AMERICA BUT FOR FREEDOM TO BELIEVE AND LIVE FOR GOD. THEY WILL BE FIGHTING FOR THEIR LIVES.
There will be MORE PEOPLE, BOTH CHRISTIANS AND NON-CHRISTIANS WHO WILL MOVE TO VOTE FOR THE FIRST TIME IN THEIR LIVES IN THIS COMING ELECTION. There will be RECORD BREAKING TURNOUT TO VOTE.
For the many who have just thought that it would somehow all work out OR THEY WOULD BE RAPTURED OUT TO SAFETY…. this time they are being awakened to the coming DESTRUCTION OF AMERICA, if they do not GET OUT AND STUMP FOR THE ELECTIONS AND EVEN VOTE.
There are many who are making plans even now to go out and "GET INVOLVED" who have never set a foot in the voting box.
But IMPENDING TROUBLE AND EVEN POSSIBLE CIVIL WAR will not stop with the vote. On the contrary the coming vote to elect new leadership will be WELL PLACED upon a candidate and other leaders that stands for what they know this country needs.
This will cause those who thought they had it made for their new programs of social impact, to suddenly realize they have been voted down. Then CIVIL WAR WILL BREAK OUT. Evan as the North and South fought over Slavery, men will again fight over ISSUES.
The issues so desired by the liberal Socialistic crowd, who resist any moral restraint, will have to STAND AND FIGHT or loose all they have gained. Good old boys will JUMP IN THE FIGHT FOR THE CAUSE OF FREEDOM.
NOTE THIS: This will not necessarily be a "Christian Fight" centered around Bible Morality but it will be a Fight for ISSUES which affect all common men. Freedoms lost or slipping away will cause men of all creeds to stand and fight toe to toe.
The worst bickering and fighting in the history of this country will break out. It will end in bloodshed (Unless God in Mercy intervenes).
There are many "Professing Christians" who are no more Christian than Adolf Hitler was a Christian who will GET IN THE FIGHT. Good old boys who enjoy very much a good fight.
They will come out of the hardwood of this land. Many are already oiling and cleaning their guns and rifles. They are making ammunition and are stockpiling supplies. They are itching for a fight.
Obama has lit the fires burning in many campfires. He is headed for a real showdown and it will not be pretty. This coming time of Unrest in America will shake all who live in this land.
But let me add this Good Word: THERE WILL BE A MAJOR AWAKENING AND REVIVAL IN THE MIDST OF THE FIRE.
God will move to Speak and Call Many into ETERNAL LIFE WITH HIM. The Kingdom will be advanced and prepared for the soon return of the Lord.
~ Desert Prophet Ken Dewey
The light will shine in His glory… In the desert.
---
Evangelist/ Prophet/ Pastor Ken Dewey is the founder of "OUT OF THE DESERT MINISTRIES" in Belen, New Mexico, USA. He writes on this Web Site, many Prophetic words, Sermons and teachings while leading people into true church settings and preaching in an End Time Gospel Ministry.
NOTICE: One of the ways you can get involved in this OUT OF THE DESERT ARMY is to become a PARTNER or to GIVE A DONATION.
We are believing God for many more Monthly Partners to stand with us in Monthly Giving and Offerings. Please send you pledge to becoming a Monthly Partner or to sow an offering into this Ground. To make a donation to OUT OF THE DESERT MINISTRIES please send to: PO BOX 223, BELEN, NEW MEXICO, our visit our Donations Page, for PayPal.