God Is Looking for Loyal Hearts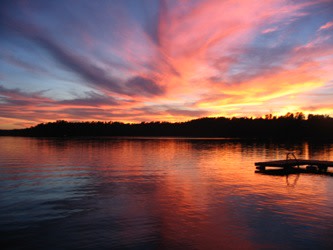 Jesus said, "Blessed are those who haven't seen Me, yet believe…." (John 20:29)
Are you finding for yourself, the wilderness or desert experience is the time of serious testing and proving our Faith?
I keep hearing the scripture 2 Chronicles 16:9,
"For the eyes of The LORD run to and fro throughout the whole earth, to show Himself strong on behalf of those whose heart is loyal to Him…"
In Hebrew, the word loyal is translated "salem" which means complete or perfect. It is indeed a beautiful promise to those who will be found with such hearts.
God promises to show Himself strong for them. God will see them through their challenges. God will fight their battles. To a loyal heart, God promises to be faithful.
I believe The LORD is searching for the remnant warriors who will fight the freedom fight. It seems there is some desert time for all who will prove their hearts loyal and in love bear all things and believe all things as they willingly and obediently serve The LORD with their whole heart.
I pose this question to all: Do you see yourself with a loyal heart?
What does that mean to you?
LORD, wake us up and give up a heart check up to know what that truly means!
"I will lead her into the desert and speak tenderly to her there." Hosea 2:14.
Moses spent 40 years in the desert before God raised him up to lead Israel out of Egypt. And then God took them into the desert before entering the Promised Land.
David did a lot of desert time hiding out from Saul before The LORD God made him king. And the Spirit drove Jesus into the desert after His baptism for 40 days.
God leads all His People into the desert at one time or another. Is it to bring harm or to bring rich goodness?
Dear ones, He is a good, good Father. We can trust Him. It is to bring goodness — though it may not be on our time table.
It will be in the right time and will bring the right results. We shall see it in all of HIS Glory as we behold His Justice.
We must stand with the loyal ones who have gone before us to lay the foundations of America.
Zerubbabel was the governor of Israel after the Israelite captives of Babylon were sent back to their land to rebuild it.
He led the people in their exodus back to Canaan as well as in the rebuilding of their nation. Zerubbabel also led the reconstruction of the temple that was destroyed during the Babylonian conquest.
Zerubbabel had a most difficult opposition before him. However, when the voice of God spoke and told the Israelites to rebuild, he chose to obey God.
He kept his heart loyal towards God. Thus, he was mightily rewarded for his trust and obedience, and as God promised in 2 Chronicles 16:9, to those who are loyal to Him, He will prove Himself strong.
God did so for Zerubbabel as he built the temple. The LORD removed every hindrance to the work and it was eventually finished
In the world today, in the raging battle between good and evil, it appears that Satan is on a mission to incite disloyalty to God.
In The Word of God, we see Job faced the test of whether he would remain loyal to God and if his friends would remain loyal to him.
And just as it was said of Zerubbabel, he had a plumbline in his hand, we are living in a day of great trials where truth is diluted and twisted and deception is rampant.
The government is pushing conformity to many ungodly standards, but we must stand with the God of continuity and fight the good fight of faith for Jesus Christ is our plumbline.
Loyalty is rooted in love. A loyal person will not take up a reproach or an offense against a friend.
It is so beautiful in Psalm 15 (TPT)
"1LORD, who dares to dwell with you? Who presumes the privilege of being close to you, living next to you in your shining place of glory?
Who are those who daily dwell in the life of the Holy Spirit? 2They are passionate and wholehearted, always sincere and always speaking the truth — for their hearts are trustworthy.
3They refuse to slander or insult others; they'll never listen to gossip or rumors, nor would they ever harm another with their words.
4They will speak out passionately against evil and evil workers while commending the faithful ones who follow after the truth. They make firm commitments and follow through, even at great cost.
5They never crush others with exploitation or abuse and they would never be bought with a bribe against the innocent. They will never be shaken; they will stand firm forever."
In Psalm 15:3, the Hebrew word for "slander," ragal, means to spy on someone and look for evil to use against him.
The following is a quote from a recent word posted here on HKP, "We Do Not See Things as They Are", as beloved, God is working all things together for good.
"Insecurity and self-preservation are working hand in hand alongside the spirit of fear, to challenge The Spirit of Loyalty to Authority."

Bob Sorge

See
Bob Sorge's "LOYALTY". In the book, He reflects on betrayal, disloyalty and shows many examples of Saul and David.
He says, "The mark of loyalty to God is that we relinquish our grip on self-preservation."
I continue daily to ponder the benefits of waiting on The LORD.
Recently, I realized how powerful it is to receive The LORD's perspective as we wait upon Him. We begin to wake up to how great is our God.
For me, I have also been awakened to how the Church has greatly adopted a worldly perspective that has lulled so many to sleep and brought them to a place to allow our hearts to harden in many ways.
One of the end results is the overwhelming display of self-preservation and entitlement.
The scripture in Matthew 16:24 talks about denying self.
"Then Jesus said to his disciples, 'If anyone desires to come after me, let him deny himself, and take up his cross and follow me.'"
So, it goes without saying that if I never deny myself, I will never see the world because basically the world denies itself nothing.
During my current time of fasting, it has been so very different than any fast I have ever done. I am totally set apart, alone and I have come to realize what the scripture in Philippians 3:18-20 really means speaking of enemies of the cross,
"whose God is their belly, and whose glory is in their shame-who set their mind on earthly things. (their end is destruction!) For our citizenship is in heaven."
Even during all the shutdowns due to the pandemic, I realized we are a "restaurant society or should I say appetite junkies". It is refreshing to realize deny yourself is very much a part of taking up the cross as we follow HIM.
Loyalty and love are played out in the scriptures with Peter. Peter denied Christ three times? (Matthew 26:14-15).
Jesus said to him, "Assuredly, I say to you that this night, before the rooster crows, you will deny Me three times."
Peter said to Him, "Even if I have to die with You, I will not deny You!"
Later, in John 21:15-17, Jesus asked Peter three times, "Do you love me?"
When Jesus asked Peter, "Do you love me?" in John 21:15–16, He used the Greek word agape, which refers to unconditional love.
There is no doubt in my mind that these subtle yet loving questions from The LORD brought a deep reminder of his earlier denials and yet Jesus charged him to be faithful in loyal obedience.
We are in a "lockdown" time where many are hearing The LORD call them to FAST and PRAY for the salvation of a nation.
And, I for one, can say what a wonderful lockdown time it has been. I heard The LORD speak clearly, "Sanctify a fast unto me for I have many things to tell you. I AM calling to the called out ones to be separated unto Me.
I have set you apart for a rescue and recover all mission as you yield with loyal obedient hearts to My Command," says The Commander in Chief.
Beloved, we do not fast to impress The LORD or move Him to get our way. In fact, it is something that I generally do in secret.
This time I release this as part of the Revelation The LORD is imparting to me for the purpose of gaining clearer spiritual perspective in these very difficult times.
I always find that it is a special time when The LORD softens my heart that I might not resist Him or miss Him.
As I lend my ear to HIM morning by morning, I am noticing how HE is sensitizing my ear and my willingness to listen and obey. He takes delight in preparing me to render my heart for a time of purification.
The LORD says, "Many who are experiencing a desert time in this hour shall soon be released with fresh fire and a flaming love that will not fail.
They shall be known as My Burning Ones for they shall carry the Fire of My Love to those who are worn out and burned out.
Beloved, that Fire will spark Revival and spread like wildfire for all shall know My Kingdom has come on earth as in heaven.
They shall surely see my glory as it shall cover all the earth. My Mighty Warrior Bride shall walk in loyalty and truth speaking the truth in love and with heads held high, they shall display My Power in this time that shall be known as an Interruption of Power by the all-powerful one," says The LORD of all the earth.
"This RISING REMNANT shall rule with GREAT ENDURANCE infused with POWER from on high."
May we gain and keep loyal hearts. May we be found by the eyes of The LORD as having loyal hearts towards Him.
~ Sandi Holman
---
Sandi Holman of Matters of the Heart website was called to the nations as an End-Time Handmaiden in 1984 with Gwen Shaw and served with YWAM Singapore and YWAM Charlotte in missions. Sword of The LORD Ministries came from a divine encounter with The LORD when He came into her prayer room and said, "I have come to put a sword in your hand and was given special instructions on how and when to use it." She is an author, Prophetic Intercessor and Seer, Chaplain, Teacher, Speaker and Equipper, and Blogger who has also served as a Pastor Online with Beyond the Veil Ministries.