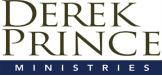 Dick Leggatt, President of Derek Prince Ministries – USA and comprises his January 12, 2019 Newsletter. Click here to receive the Derek Prince Ministries emailed E-devotional.
Are you trying to make some positive changes to start the new year?
Some new habits and patterns that you hope will bring good results?
May I offer a suggestion?
Before I say another word, however, let me quickly add that techniques which work for some do not always work for others.
So, if you find what I am about to suggest helpful for you, feel free to use it. If not, please discard it without a second thought.
My proposal is based upon one of my favorite Scripture verses: Jeremiah 33:3. I hope this great truth will be useful for you in 2019 as a helpful tool to start each day well.
A Special Season
For a number of years now, I have been enjoying a special season in my relationship with the LORD.
Almost every morning, I wake up with a word from Scripture on my mind. On the mornings when there is no conscious awareness of a word, I ask the LORD to give me one… and He does.
I realize how extraordinary this is because, believe me, I have endured plenty of dry seasons when no "word" was present or forthcoming.
Perhaps you have also experienced these kinds of dry seasons yourself. Not easy times, are they?
"Call to Me"
Early one Sunday morning during this special season, the word that was on my mind from my first waking moment was Jeremiah 33:3:
"Call to Me and I will answer you, and show you great and mighty things, which you do not know."
As I continued to reflect on this promise, it became so alive in me that I felt the need to dig deeper and commit some serious study time to this truth.
For the next few hours, I conducted a biblical search of the first part of this verse — "Call to Me and I will answer you."
I tracked it reference by reference throughout a good part of the Word of God, finding many related and similar verses in other books of the Bible.
What I discovered from this study was a wonderful, encouraging truth. Just about every time in Scripture when the LORD says, "Call to Me," the very next words that follow are these: "I will answer you."
That in itself is amazing, isn't it?
Even Better
Truly, the initial encouragement I had found from the first part of Jeremiah 33:3 was profound. But the second part of the verse was even better.
Further insight came to me the next day from a commentary on "great and mighty things" by Dick Eastman, a faithful prayer warrior and founder of Every Home for Christ.
In his comments pertaining to this second part of Jeremiah 33:3, Dick pointed out that the Hebrew word for "mighty" means "inaccessible" or "isolated." In a word, "supernatural."
Not only does God promise to answer us when we call — He will also give us supernatural information that we could not otherwise know.
Hearing God's Voice
Our dear friend and mentor, Derek Prince, had a great deal to say about the importance of hearing from the LORD and putting it into practice.
Here are some of his thoughts, shared in the second part of a radio series called, "Hearing God's Voice."
The great, unchanging, basic requirement for an ongoing relationship with God is to hear God's voice. In the Old Testament it was summed up in one brief phrase in Jeremiah 7:23 NASB, where God says: "Obey my voice, and I will be your God."
That is the great, unvarying condition. In all ages and dispensations, God says,
"The one thing that matters, ultimately, is that you obey My voice and I will be your God."
In the New Testament, Jesus stated this as the one distinctive mark of all who would truly be His disciples. In John 10:27 NASB, He says:
"My sheep hear My voice, and I know them, and they follow Me."
That is the mark of the true disciples and followers of Jesus in all ages. It is not some denominational label. It is not some doctrinal emphasis.
It is this: those who hear His voice and follow Him. Without hearing His voice, we cannot follow Him. So, hearing His voice is essential to being a follower of Jesus….
As we cultivate the practice of hearing God's personal word to us each day, it becomes the fresh, daily bread that nourishes us spiritually. Through it we receive daily direction and strength for our ongoing walk with God.
Time to Ask
Do you believe that God's promise to answer is for you?
Are you ready to start a very special season?
One in which you may hear the LORD's word to you each morning?
With the clear promise of Jeremiah 33:3 before us, why should we wait any longer?
Let's come to Him together now, asking Him to begin the process.
Dear LORD, I want to begin a special season of hearing from You, starting with this prayer.
My heart longs to begin every day with Your Word on my mind and in my spirit.
Will You please initiate this process with me, beginning today?
LORD, I am calling to You now. I believe Your promise to be true — that You will answer me and show me great and mighty things which I do not know.
Thank You in advance, LORD, for answering my prayer. I look forward to hearing Your voice every day from now on.
In Jesus' Name, Amen.
A New Venture
I hope you will allow us here at DPM to join with you in this new venture you and I have embarked upon together with this prayer. It would be our great privilege and hope to supply you with Bible-centered materials from Derek Prince to help in this process.
Why not start the ball rolling by downloading "Hearing God's Voice, Part 2," the message from which we took Derek's quote?
We are glad to make this teaching available to you as our way of partnering with you in the step of faith you are taking. It is also an opportunity for us to thank you for your faithful prayers and support for DPM.
We are honored to be connected with you.
A Deep Reservoir
As you fill up your heart and spirit more and more with the Word of God, it will become a deepening reservoir in you.
From this increasing pool of truth, the LORD can bring forth the words you have asked Him to supply to you on a regular basis.
At first, the daily word you receive may be just a faint impression, or maybe a single thought.
It doesn't necessarily have to come to you like a bolt from the blue. It may be a thought that stands out as you read a favorite devotional.
It may be a verse that sticks with you from your daily study of the Word. The point is, it will be a word that has some extra juice on it — and you will recognize it when it comes. It's worth waiting for!
Let It Grow
As you continue to "exercise this muscle," the LORD may also begin to give you ever- deepening insights about yourself — or about those to whom He has called you to minister.
Perhaps He wants you to share with others what He gives by the prompting of His Spirit.
Regardless of whether the word is for you or for someone else, whatever the LORD speaks is meant to be a blessing — to you and to others.
Above all else, His word to you will be a powerful and encouraging way for you to start each day well.
Listen Online
All the best,
Dick Leggatt
President, DPM–USA
P.S. May God bless you greatly in this pursuit! Thanks again for your partnership with us — and for receiving Derek's message, "Hearing God's Voice, Part 2," with our thanks.
---
Materials used by kind permission of Derek Prince Ministries.