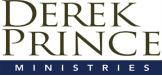 This article is authored by Dick Leggatt, President of

Derek Prince Ministries

– USA and this comprises his April 2012 Newsletter.


Click here

to receive the Derek Prince Ministries emailed E-devotional.
Do you ever feel like you are facing life alone? Like you are the only person in this world you can look to for help?
If that's the case, and especially if you are feeling that way right now, I want to share a truth so basic that it is profound. It is summed up in one brief phrase: You're not alone; you have a Helper.
Who Is My Helper?
Early one morning recently, my first waking thought was of a book I needed to give to someone. That idea came to me totally unbidden. I hadn't been thinking or dreaming about the person before I awoke, and the suggestion came from outside of my normal thought patterns. As the expression goes, it was "out of the blue." When I considered this prompting that had come so distinctly to mind, I came to an unmistakable, encouraging realization. There was only one possible Source for the idea. Undoubtedly it had been planted in my mind by the Spirit of God.
Has this ever happened to you? Sometimes when these random thoughts occur, our first reaction may be, "Well, isn't that a strange coincidence?" Or, "Where in the world did that idea come from?" (Your friends might even caution you to avoid giving supernatural credit to normal, natural mental processes.) However, I find nothing wrong in attributing such thoughts and promptings to the reality Jesus spoke of in John 14:16 (NASB): "I will ask the Father, and He will give you another Helper, that He may be with you forever."
You and I have a Helper who is with us at all times . . . the Holy Spirit of God. This is a simple truth with profound implications, especially when we affirm it and experience it daily on a practical level.
Fresh Oil
A very familiar Scripture passage that is one of my favorites is the word of the Lord spoken in Zechariah 4:6b: "'Not by might nor by power, but by My Spirit,' says the LORD of hosts." The passage in itself is a great encouragement—instructing us that our help and hope should not come to us from our own resources, but from the Holy Spirit of God. But we gain further insight as we dig deeper. This reminder from the Lord— "Not by might nor by power, but by My Spirit" —came in response to Zechariah's puzzlement over a vision he had received. He was simply wondering about the meaning of the two olive trees to the right and the left of the lampstand in the vision the Lord had supernaturally shown him (see verses 1–6 and 11–14).
The answer Zechariah received is more significant than we may immediately realize. "These are the two anointed ones, who stand beside the Lord of the whole earth" (verse 14). The note in the margin for "anointed ones" is "sons of fresh oil." When I read that phrase, it always stirs me deeply. It moves me to pray: "Lord, please help me to be a 'son of fresh oil.' Let Your Holy Spirit flow fresh and free in my life."
Sensitivity to the Holy Spirit
One of the most remarkable "sons of fresh oil" I ever encountered was Derek Prince. The consistent theme of his spiritual journey seemed to be sensitivity and obedience to the prompting of the Spirit of God. Derek certainly could have reled upon his own substantial intellect and a vast array of abilities and credentials. Yet he chose instead to place those gifts under the direction and flow of the Holy Spirit in his life. You and I would do well to take our cue from the way this great man of God lived and ministered.
Like so many of the Christian principles in his life, sensitivity to the Holy Spirit was something Derek did much more than simply talk about. He lived it out in daily practice. It was a theme that ran like a strong, consistent current throughout his teaching, such as this example from "Hearing God's Voice":
First of all, we are born of the Holy Spirit and that makes each of us a newborn child, a baby. Peter said in his first epistle, "As newborn babies desire the pure milk of the Word." But that doesn't make us mature, grown-up sons of God.
How can we become mature, grown-up sons? Only by being led by the Holy Spirit. [According to Romans 8:14], all who are being led by the Spirit of God are sons of God. Not children, not babies, but mature sons.
And notice, that's a continuing, ongoing present— "all who are being continually led by the Spirit of God." It's not something that just happens once or even once a week—not just in church on Sunday or whatever day you may go to church. I t's something that is going on all the time in our daily life. It's our daily bread. It's hearing the voice of the Lord through the Holy Spirit. And as we hear the voice of the Lord, we're directed.
My wife and I have a prayer that we regularly pray whenever we go about any kind of business. Our prayer is that we may always be in the right place at the right time. We've discovered it makes a lot of difference.
Who organizes that? The Holy Spirit. He prompts us. He says, "Today's the day to go to the bank." Or, "Don't catch that bus, catch another bus." That's the rhema. That's the spoken word. It's the ongoing direction of the Holy Spirit.
That's what makes us mature sons of God. We're born again by the Spirit of God to be little babies—but to grow up we have to hear the voice of the Lord. We have to be led continually by the Holy Spirit.
Asking for "Fresh Oil"
Whether we readily recognize it in our lives or not, the Father has indeed answered the request of Jesus in John 14. He has sent the Holy Spirit to be with us always, and Jesus as the Baptizer in the Holy Spirit can make this a practical reality for us. All we have to do is ask.
Are you sensing a need right now for the fresh oil of the Holy Spirit in your life? Would you be willing to take some simple steps to see that happen in a practical way? Fresh oil is certainly the continual desire of my heart. If you feel the same way, please join me in this proclamation and prayer:
Thank You, Jesus, for asking the Father to send the Helper to me. I declare that the Holy Spirit is available to me for every need in my life. I deliberately turn now to my Helper for strength and assistance, acknowledging that my solutions will not come by my own strength, nor by my own power, but by Your Spirit, Oh Lord of hosts.
I ask You now for the "fresh oil" of the Holy Spirit in my life. Let Your Spirit flow freshly and freely in me, especially in those areas of my life that have become stale and clogged.
Thank You, Lord, that You have not left me alone. I am so grateful that I don't have to face the world or my circumstances on my own. You have made provision for every aspect of my life through the power of Your Holy Spirit.
Thank You that You have sent the Helper to me. I welcome Him anew this day, and I open myself to the power of Your Holy Spirit in every area of my life. Amen.
You Will See a Change
When you take a step like the one you have just prayed, life changes forever. You aren't uttering empty words into open space. The Lord has heard your prayer, and He is moving right now to answer it, bringing vitality and liberty to your life beyond anything you have experienced before. We are very grateful to have a part in this process, and we want to be involved even more directly by sending you some helpful materials.
Why not take advantage of our offer to download the full message of "Hearing God's Voice, Part 1" from which we took Derek's teaching excerpt? It will help you in the process you have begun today: asking for a fresh touch of the Holy Spirit of God. Simply click here to download the message. Please send us any remarks you would like to make using the form below. It is an honour and a privilege for us to stand with you.
Our prayer for you is that you may continue to experience the fullness of all God desires to pour out upon you. Thank you for allowing us to be part of that process and for trusting us with your prayer requests and your financial support. We simply can't thank you enough for your friendship and for your partnership with us in the work of Derek Prince Ministries.
May the days ahead for you be filled with the "fresh oil" of our Helper, the Holy Spirit of God.