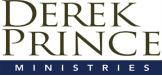 Dick Leggatt, President of Derek Prince Ministries – USA and this comprises his September 10, 2014 Newsletter. Click here to receive the Derek Prince Ministries emailed E-devotional.
Life has its way of injuring us, doesn't it? Have you been wounded? Does the injury you carry seem incurable to you — a hurt that never seems to heal? Have you lost hope for relief from the pain you are bearing?
Maybe it was a cutting criticism that came at an impressionable age. Maybe it is a recurring offense from someone very important to you. Maybe it's a laceration or scar from a past abuse — it remains buried most of the time, but pops up to the surface when the circumstances are right.
If you are carrying such a wound, as well as its recurring pain, today may be the day that all of this will change for you.
A Decades-Old Injury
My wife, Cindi, and I were recently talking with a dear friend about a person close to her who carries a great deal of hurt. Decades earlier, her friend had been mistreated by a domineering pastor. From that time onward, he had been unable to relate with ease to any Christian group or church. She made the comment, "That kind of injury must be really serious to last this long."
As I listened to her description, here was the first thought that came to my mind: "That person seems to have an incurable wound." It was an unbidden impression, and I felt sure there was a Scripture with those very words. After our conversation, I began to explore biblical references to an "incurable wound" — and was very surprised at what I found.
In many books of the Old Testament, these exact words appear: "Your wound is incurable." The phrase appears in Job, Jeremiah, Hosea, Micah and Nahum — all pertaining to different circumstances.
Is Your Wound Curable?
The reasons for the "incurable wound" are many and varied. In Job's case, it was an affliction of life, one which seemed totally undeserved. In other O.T. cases, it was a prophetic pronouncement, often directly from the Lord, issued to His people in regard to a condition of apostasy and/or idolatry.
Some afflicted with the "incurable wound" had made the mistake of turning to human sources for advice or treatment — always with unsuccessful results. However, there seemed to be one unmistakable message in all these passages. The wound described as "incurable" was actually not incurable at all. The One who had made the pronouncement was the only One who could truly cure the incurable.
In Jeremiah 30:12-15 (NASB), the Lord not only says, "Your wound is incurable" but also, "Your pain is incurable" (NKJV: "your sorrow is incurable") and "your injury is serious." However, just a few verses later, He promises, "For I will restore you to health and I will heal you of your wounds" (verse 17 NASB). Similarly, the prophet Hosea conveys the word of the Lord that Ephraim's attempt to obtain healing from the King of Assyria will be futile: "But he is unable to heal you, or to cure you of your wound [ulcer]" (5:13 NASB). At the beginning of the next chapter, Hosea expresses the correct response to the wounds we experience: "Come, let us return to the Lord. For He has torn us, but He will heal us; He has wounded us, but He will bandage us" (Hosea 6:1 NASB).
The Lord Himself will provide the remedy for that which is humanly incurable. Does that realization make you more hopeful that healing for your wound is at hand?
Jesus, Healer of the Incurable
One of the clearest New Testament examples of the healing of an incurable wound is the story of the woman who was troubled for twelve years by an unstoppable flow of blood. Over more than a decade, she had spent all her income on doctors' treatments in hopes of a cure for her condition. Not only had she not been healed by any of them — her condition had grown worse. The J.B. Phillip's translation so clearly describes her dilemma: she had "…derived no benefit from anybody's treatment" (Luke 8:43). Her condition had been pronounced incurable.
The only hope she had left was to push through the crowds and reach out to touch the hem of Jesus' garment. When she did so, here is what happened — described in the account of the incident in Mark 5:29: "Immediately the flow of her blood was dried up; and she felt in her body that she was healed of her affliction." She had connected with the healing power of Jesus Christ!
Like that woman, you also may have suffered with your wound for twelve years or more. You also may have tried many approaches to receive healing. You also may have given up hope that it could ever be healed.
Maybe today is the day your injury finally gives way to the healing power that pours forth from our Lord and Savior, Jesus Christ.
Releasing Ourselves to the Lord
Derek Prince certainly received his share of wounds during his many years of ministry. He seemed to know fairly well how to access the healing the Lord was able to provide for him at those times. However, some of the most painful times of his life involved the loss of his first wife, Lydia, in 1975 and then his second wife, Ruth, in 1998.
In a personal update recorded just months after Ruth's passing, Derek shared some profound thoughts about the Lord helping him to release his emotions and see new aspects of God's purpose for his life. We have selected a brief excerpt for use here — only a small taste of the profound insights in Derek's entire update, which we will make available to you at the end of this letter.
I was brought up in the culture of the "stiff upper lip." Don't show emotion, don't cry in public — just don't let people know your feelings. And I was certainly under that bondage for many years.
But when I came to know Jesus and received the Holy Spirit, I began to understand that this is not God's way. I look back and see that this whole philosophy of the "stiff upper lip" produced stunted, incomplete personalities — people who could never really express themselves. People who were always in some way shut in — prisoners of their own culture.
I thank God that He liberated me from that. It took Him a long while to do so, but I believe He's done it. At this particular point in my life, it's very important for me. I am determined not to suppress my emotions, but confess them — to express them if possible in a biblical and scriptural way. But I am not going to suppress my feelings.
Healing for Your Wound
Is the release of emotion Derek referred to striking a resonant chord? We certainly hope so. Maybe it is time to release the hurt and pain you have been dealing with for many years in the presence of Jesus.
Is faith building in you to the point that you could open up your emotions to the Lord and ask Him to pour in His healing balm? A beloved hymn says, "There is a balm in Gilead that makes the wounded whole." It's talking about Jesus — and you and I can join hands and approach Him together right now. Will you join me as I articulate a prayer for healing of the wounds you and I have endured?
Lord Jesus, I open my heart completely to You. I have wounds in my spirit—some which have been inflicted upon me by others; some which I have brought upon myself. As You well know, I have been trying to deal with the pain from these wounds for many years; yet they haven't given way to healing.
I'm coming today in faith that You alone can take care of these injuries. Just like the woman with the unstoppable flow of blood, I believe that just one connection with You can release Your healing power to mend me and heal me.
This is what I am now asking of You, Lord. Will You please touch these wounds that have seemed incurable, and will You heal them once and for all? I stand on the promise of Your Word. You have said, "For I will restore you to health and I will heal you of your wounds." I take You at Your word this very day. I reach out and touch the hem of Your garment now. I believe that from this moment forward, the flow of blood will be dried up, the pain will end, and complete healing will come to every wound that I have incurred.
Thank You, Lord. Amen.
A Powerful Moment
I know you recognize how powerful this moment is in your life. Jesus has heard our prayer, and like the Great Physician He is, He has treated you and me, healing us completely this very instant. Hallelujah!
As with any healing that takes place in our lives, there is a process of strengthening that will continue for you in the days ahead. You may see a difference in how you feel about yourself — and some changes in how you react in various circumstances. Where once you might have shrunk back in pain, you may now move forward in a stronger way. The Word of God and solid teaching will certainly help in that strengthening process. And that's where we come in.
It's no mistake that we are linked with you in the Lord's activity in your life. We feel certain our prayers, our words of encouragement, and the materials we provide can help greatly. So please feel free to avail yourself of all we are able to offer you.
For starters, would you like the full audio version mentioned earlier of "Update 88" from Derek Prince? Click here to download "Update 88" in its entirety. It contains some profound insights which God can use as part of the healing process you have begun today.
Our partnership with you is of the highest importance to us. Your participation with us through your prayers, your frequent contact and your generous financial support is a constant source of encouragement. Thank you for linking arms with us in the work of Derek Prince Ministries. From all over the world, we regularly receive testimonies that confirm people are growing in their relationship with Jesus Christ. You are a vital part of that growth. Your prayers and giving are making a huge impact in the U.S. and around the world. Thank you again for making a difference!
A Cure for the Incurable
We strongly sense that a breakthrough may have come to you through this letter. Please send us a note or an email to let us know what you have experienced. Keep us posted on the changes taking place in your life. As you testify to others about the healing you have found in Jesus, you will undoubtedly discover that they, too, are in need of a healing touch.
Please tell them from us: there is a cure for the wound they thought incurable. All their unsuccessful treatments from other sources have led them to their contact with you. You can now be the person to point them toward the only One who can cure the incurable.
Out of your own experience, you can assure them: "Your wound is curable!"
All the best,
Dick Leggatt
President, DPM–USA
P.S. We are so grateful for your partnership with us. Please make sure to take us up on our offer by clicking here to download "Your Wound is Curable" It's yours for the asking. Blessings!
---
Materials used by kind permission of Derek Prince Ministries.