A Word of The Lord to Remnant Sons & Daughters
5 Words in 1
Counterfeit Love
Pride
A new global grass roots Prayer Movement
A Word of The Lord to Remnant Sons & Daughters
The Truth Shall Make You Free
Counterfeit Love
Saints, there is a counterfeit love being preached by many in it this hour. It preaches a user friendly, politically correct message, and puts emphasis on touchy, feel good statements.
It does not put a priority on walking in spirit and truth, nor allow for instruction, correction, reproof or training in righteousness, through correct preaching and teaching of the word, declaring the whole counsel of God.
Many preaching this false love message do not believe there is any warfare for the believer, or that they are so far in the glory realm that they are beyond warfare!
Saints, this is pride. It is Leviathan. This is great deception and is also fueled by the antichrist Spirit and Jezebel.
I beseech you by the mercies of God, do not allow yourselves to be trapped or caught up in the snares of this false gospel being taught by many in this hour.
---
Pride
Pride in the heart of a man will insist that everyone must submit to them.
Real love lays down their life for the children in spiritual fatherhood. They travail till Christ is formed in those whom they have birthed, the key being those they have birthed in the Kingdom.
In the case of those whom they have not birthed, the children pick the fathers, not the fathers the sons. Real fathers men want to submit, to be willing, because they see the character of The Father and purity of the message. Both must be in place.
Genuine Fathers will point one first to the son and then the Father. They will make them dependent on the Father and not upon them selves.
---
A new global grass roots Prayer Movement
The Holy Spirit is breathing new life into the remnant for the birthing of a new global grass roots prayer movement.
As you come together, you will sense the moving the stirring, the quickening, the accelerating, of My presence and power, says the Lord.
There is grace to go deeper and longer in my Glory. Press in, press in. I will take you to the hiding place of My power.
You will be girded up and know my might, for I am releasing My fullness to those are passionately pursuing Me. There is an ease in the birthing and travailing dimensions of prayer to birth this end-times move and bring forth the greatest harvest of souls the world has ever seen.
For I am working in you, both to will and do of My good pleasure, says the Lord.
---
A Word of The Lord to Remnant Sons & Daughters
A Word of The Lord to the remnant sons and daughters. I hear the Lord say, This is your hour of sealing, I'm sealing your hearts, your minds, your plans, that are of Me your destinies.
To you who have been faithful and have continued to look to Me as the Author and Finisher of your faith, the work that I have begun in you, I shall surely finish it.
You shall stand before me perfected and completed by My grace. My Glory is rising within you in greater and greater measures.
The world shall look and see my Son Jesus in His people. His bride, My sons and daughters, they shall no longer see your wounds and your scars but they shall see My glory in you, for I the Lord, am beautifying the meek with salvation.
A salvation to your souls where your spirit and souls shall be one, and work and operate as one. I am causing My mind to rise within My people and posses there minds with the mind of Christ.
This is My marvelous glorious work that I am unveiling in and through my People who have fully surrendered and made themselves available to Me to do My work, in and through them, says the Lord.
---
The Truth Shall Make You Free
Why is it that so many people accuse you of putting them under Law when you speak the truth about repentance and obedience and holiness, which are all new testament doctrines?
Are they lawless, backsliders, apostates, false brethren, or just flat out newagers?
The word says, because they receive not the love of the truth God, shall give them over to strong delusions.
Saints, it is time to get back to the Word, prayer and fasting and stop following these ear tickling false teachers. Jesus said, if you continue in My Word you are my disciples indeed.
"…and with all unrighteous deception among those who perish, because they did not receive the love of the truth, that they might be saved, And for this reason God will send them strong delusion, that they should believe the lie, that they all may be condemned who did not believe the truth but had pleasure in unrighteousness" 2 Thessalonians 2:10-12 NKJV.
The Truth Shall Make You Free
"Then Jesus said to those Jews who believed Him, "If you abide in My word, you are My disciples indeed" John 8:31 NKJV.
---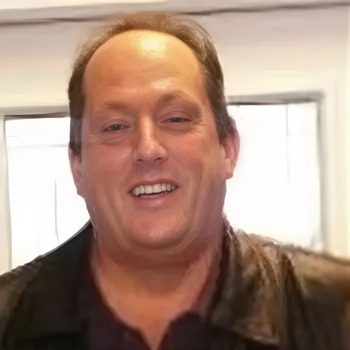 Kevin Nugent