He is Risen — All Glory to the King of Kings
Coincidence? Boris Johnson leaves hospital on Resurrection Sunday!
We are praising God for His divine intervention. The prayers of the righteous prevail much..!
Warning: Please let's continue to pray for British Prime Minister Boris Johnson.
The next 2 weeks are highly important concerning the mandate that God has given to this Prime Minister for our nation….!
An angelic messenger visits No.10. See HKP word: "UK: An Angelic Messenger of The LORD Sent to No.10"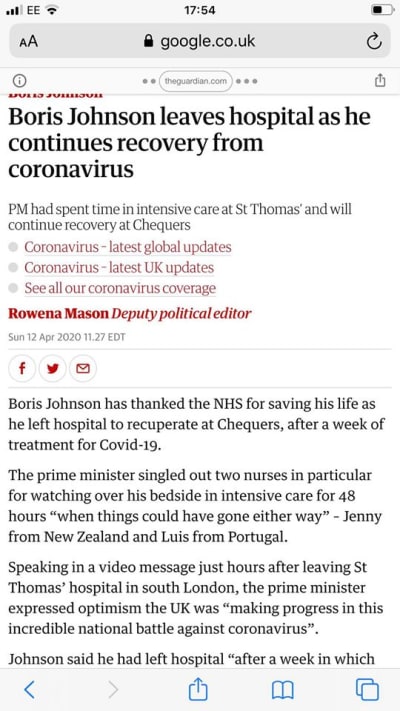 Blessings to you all.
~ by Veronika West
---