I was up praying recently, early in the morning, and I had a Vision. In the vision, I saw a landscape and BLOWING DIRT. I watched, as I was standing on a road in Farming Country, as the wind blew huge amounts of dirt across the road and piled it up in a fence line along the road. I could all but hear the wind howling and could see that it was hard to even stand up in the fast moving wind. I knew exactly what I was looking at, DROUGHT. Upon coming out of the Vision I hear the Lord speaking about COMING DROUGHT to effect the entire United States of America. This Drought is ALREADY HERE AND GETTING WORSE.
I was reminded by the Lord about the First Plague in Egypt and how it was WATER TURNED TO BLOOD.
As I thought about the Drought, I heard in my spirit, talk about OTHER PHYSICAL DISASTERS. I believe that we are headed into a SERIES OF DISASTERS which will have a lasting effect upon the World. In the United States, I can see how this Drought and other disasters will bring about Awakening and Change. The Lord has been warning me for some years now about these coming days, and I believe we are now in them.
I have heard of the Dirty Thirties by my father who lived through them and described them very vividly.
******Talk is in the report below, that this is a MAJOR DROUGHT which only happens rarely, and would be compared to the Dirty Thirties Drought. That time of drought in America did cause great economic hard times. PLEASE READ THE ARTICLE BELOW … IT WILL ADD UNDERSTANDING TO THIS WORD…:
Mail Online: Dried-up dams, boats at bottom of reservoirs and rapidly shrinking lakes: Extraordinary images of the devastating drought in the West.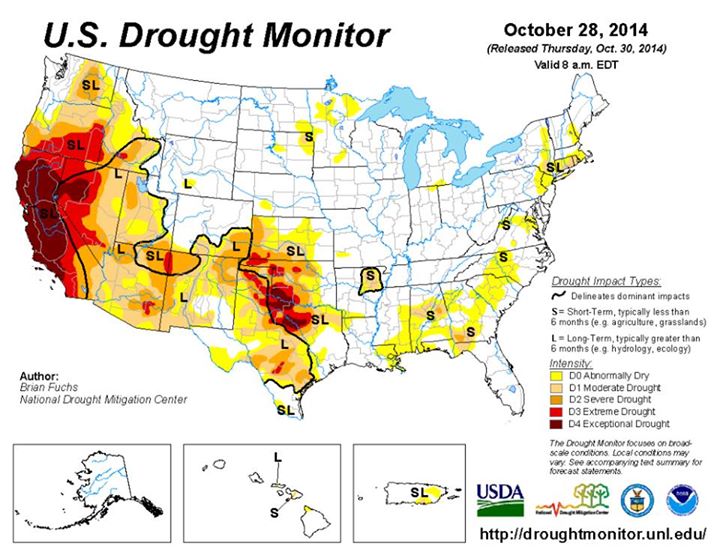 *******************************************************************
I have obeyed the Lord by placing this Vision here and words. Lord I pray for the days ahead that you will greatly Speak to your People and Prepare them for these events.
~ Desert Prophet Ken Dewey
---
Evangelist/Prophet/Pastor Ken Dewey is the founder of "OUT OF THE DESERT MINISTRIES" in Belen, New Mexico, USA. He writes on this Web Site, many Prophetic words, Sermons and teachings while leading people into true church settings and preaching in an End Time Gospel Ministry. NOTICE: One of the ways you can get involved in this OUT OF THE DESERT ARMY is to become a PARTNER or to GIVE A DONATION. We are believing God for many more Monthly Partners to stand with us in Monthly Giving and Offerings. If you have a desire to help and give, please know we need your help. God is sending people as I write to this place. We need your help and prayerful giving to enable us to do more for more people. Please send you pledge to becoming a Monthly Partner or to sow an offering into this Ground. To make a donation to OUT OF THE DESERT MINISTRIES please send to: PO BOX 223, BELEN, NEW MEXICO. PLEASE PRAY ABOUT SENDING A LOVE OFFERING TO SOMEONE WHO IS IN THE MIDST OF THE BATTLE FOR SOULS.. AND TO OPEN BLINDED EYES OF THOSE WHO ARE SLEEPING IN THE BODY OF CHRIST. WE NEED YOUR HELP TO DO ALL THAT GOD IS SAYING FOR US TO DO. THANK YOU ALL …
<>/pre>