Afghanistan: A Prophesied Sudden Terrorist Attack
A prophesied sudden terrorist attack.
See News Headlines: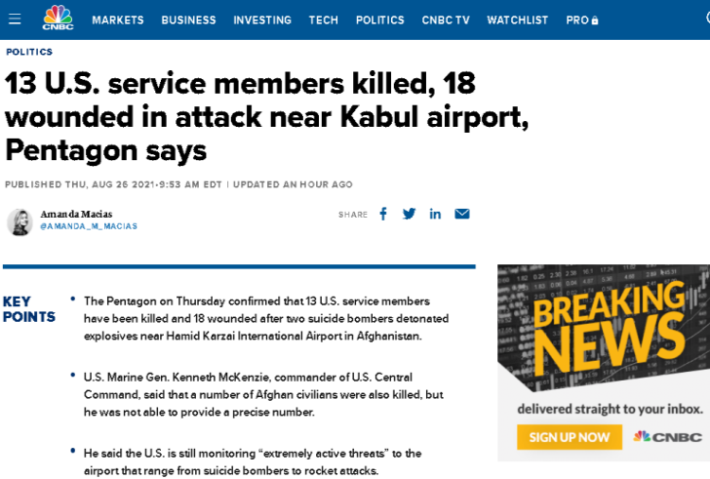 See also here at: The Washington Post
"Watch and Pray! For the devourer's next demonic distraction shall come in the middle of day when the sun is shining and a gentle breeze is blowing, a loud and devastating distraction that shall come in the form of a sudden and unexpected terrorist attack"..!
I heard these words,…"A Three-pronged Attack!"
While I'm prayer this evening concerning what has unfolded today, I was shown a further two (2) more terrorist attacks that planned for the coming days.
I saw that these attacks are highly coordinated and are designed to get maximum media attention. The agenda of the enemy in this hour is to instill fear and terror in the hearts of as many as he can… and then I heard these words, "A Three-pronged Attack!"
Listen. Let us stand to resist and reject every attempt by Satan to distract and derail our Faith, Hope and Expectations.
So, let us become serious and sober minded and in the place of continual and unceasing prayer in this critical hour, for the Power of our Prayers will surely push back and thwart every demonic agenda and satanic assignment of Satan in this hour!
HKP Prophetic Word:
Blessings to you all.
~ by Veronika West
---