Depression Leads to Malpractice
I have received this Word from the Lord:
Truth does not cause depression.  Am I depressed?  Do I not know and fully understand the end of all things?  I tell you, I do not walk in depression, but I walk knowing and comforted in the knowledge that evil will not win but righteousness will prevail.
I am the Light and depression cannot live in the Light.  The enemy keeps many depressed.
I knows depression leads to Malpractice. 
Depression tears down hope which is the basis of Faith.  Depression does not hope but depression causes one to fall down and away.
I will not fail; I will prevail in all things.  So do not even attempt to defeat me, I AM THAT I AM.  I repeat, I DO NOT FAIL….. EVER!
I know the plans I have for you and they are good.
**************************************************************************
I have written this word as I heard him speak it.  Lord bring this word into the understanding of all who hear it.  Break off Depression now and set men free.
– Prophet Ken Dewey
---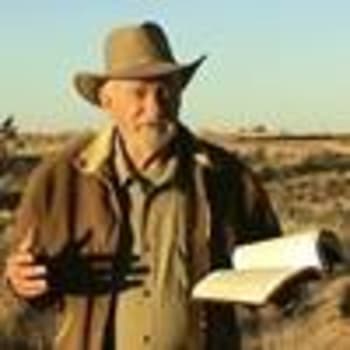 Evangelist/Prophet/Pastor Ken Dewey is the founder of "OUT OF THE DESERT MINISTRIES" in Belen, New Mexico, USA. He writes on this Web Site, many Prophetic words, Sermons and teachings while leading people into true church settings and preaching in an End Time Gospel Tent Ministry.
To make a donation to OUT OF THE DESERT MINISTRIES please send to:  PO BOX 223, BELEN, NEW MEXICO, our visit our Donations Page, for PayPal.
PLEASE PRAY ABOUT SENDING A LOVE OFFERING TO SOMEONE WHO IS IN THE MIDST OF THE BATTLE FOR SOULS..  AND TO OPEN BLINDED EYES OF THOSE WHO ARE SLEEPING IN THE BODY OF CHRIST.  WE NEED YOUR HELP TO DO ALL THAT GOD IS SAYING FOR US TO DO.  THANK YOU ALL …