Get Surrendered back to God!
3 Words in 1
More than a Conqueror!
Get Surrendered back to GOD!
You Can't Cast Anything Down you "Called"!
More than a Conqueror!
You overcame him! (Revelation 12:11) Satan is after your testimony!
He's after the healing God gave you through the Blood of Jesus! He waits for an area in your life to slip up so he can slide in and snatch your spoils!
How do you keep it? Obey God, be in reverential fear of Him and watch the one who is like a lion seeking whom he may devour, close his mouth, shut up his roar and walk away from you!
Notice it's by the blood and by the word of your testimony that you overcame him! The blood and you go together and must not be separated! The blood is the anointed "signature" of your healing and deliverance!
It is the seal to your testimony! Why do you think that pain/problem/issue etc. keeps resurfacing? That fool wants your seal! He wants the signature! Trying to disprove God having healed and delivered you through His Son!
Hold fast to your testimony and keep telling others that it was the blood that made it all possible!
---
Get Surrendered back to God!
Wow! The spirit of the Lord says, "When will you come back and surrender to Me?"
Don't wait until you're back in some sort of crisis to do it! Don't wait until everything falls apart until you see your own errors!
What must Jehovah allow and for some, again allow, that He may get your attention to change! To repent for good!….. Foolish little children, don't let it be said too late! "Your time" does have a limit!!
God is requiring His breath back from many now that have wasted it! Get your righteousness in His order! Selah. Heed the warnings, the signs have not changed, God is warning many of you now! But you choose to ignore His warnings! For compromise, has no place in the Kingdom of God nor in the Kingdom of Heaven! But has led countless to hell.
"The preparations of the heart belong to man, But the answer of the tongue is from the Lord.
2 All the ways of a man are pure in his own eyes, But the Lord weighs the spirits.
3 Commit your works to the Lord, And your thoughts will be established…..
…. 12 It is an abomination for kings to commit wickedness, For a throne is established by righteousness.
13 Righteous lips are the delight of kings, And they love him who speaks what is right.
14 As messengers of death is the king's wrath, But a wise man will appease it.
15 In the light of the king's face is life, And his favor is like a cloud of the latter rain.
16 How much better to get wisdom than gold! And to get understanding is to be chosen rather than silver.
17 The highway of the upright is to depart from evil; He who keeps his way preserves his soul.
18 Pride goes before destruction, And a haughty spirit before a fall" Proverbs 16:1-3,12-18.
6 And I heard, as it were, the voice of a great multitude, as the sound of many waters and as the sound of mighty thunderings, saying, "Alleluia! For the Lord God Omnipotent reigns! 7 Let us be glad and rejoice and give Him glory, for the marriage of the Lamb has come, and His wife has made herself ready." 8 And to her it was granted to be arrayed in fine linen, clean and bright, for the fine linen is the righteous acts of the saints.
9 Then he said to me, "Write: 'Blessed are those who are called to the marriage supper of the Lamb!'" And he said to me, "These are the true sayings of God" Revelation 19:6-9.
---
You Can't Cast Anything Dow you "Called"!
A Word of Warning for Opening the Demonic Doors at Halloween
Oh wee! God needs someone here tonight to know, that all of that crying out and warring against witches and warlocks attacking you is plain old ridiculous talk! Why? Because you asked for it!
Only a curse causeless shall not come (Proverbs 26:2 below)!
In other words? What did you do that those attacks came to you? If you did nothing, expect nothing to happen. Check yourself first before you try to "check" some witch or warlock!
Sadly, they'd be in the right legally if you keep yourself open for it!
If you will remain in God's righteousness, you will remain protected from them! You can't blame the witch or the warlock for you punching holes in your own hedge!! You have got to own that one yourself my friend!
You must realize, who was it really that left that gate open and swinging with no locks to shut it?
Listen, you can quote, "No weapon formed against me shall prosper" and sing the song all day, afternoon and night but hear this, if you don't stand in righteousness that only comes from God to keep you? You can toss yo' song and misquoted half scripture right out the door that's open! In fact those witches and warlocks will "catch it and use it" against you!
Now what! You must come correct with the Word of God in full alignment in it, before prancing around trying to war against something you allowed to happen to you!
14 "In righteousness you will be established; You will be far from oppression, for you will not fear; And from terror, for it will not come near you.
15 If anyone fiercely assails you it will not be from Me. Whoever assails you will fall because of you.
16 Behold, I Myself have created the smith who blows the fire of coals And brings out a weapon for its work; And I have created the destroyer to ruin.
17 No weapon that is formed against you will prosper; And every tongue that accuses you in judgment you will condemn. This is the heritage of the servants of the LORD, And their vindication is from Me," declares the LORD" Isaiah 54:14-17.
"Like a fluttering sparrow or a darting swallow, an undeserved curse does not come to rest" Proverbs 26:2.
By the grace of God,
– Apostle Jennifer Hobbs
---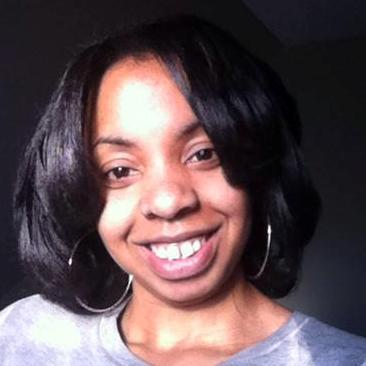 Apostle Jennifer Hobbs of Whole Armour of God Ministries International, seeks to bring healing and deliverance through the guidance of the Holy Ghost while building congregations in accordance to Matthew 16:16-18. They specialize in deliverance and demonology; with understandings of the principles and principalities that rule this world (Ephesians 6:10-20) and how to best defeat them, in Jesus' name. They have been blessed to be operating under Apostolic and Prophetic anointing, with signs and wonders following (Mark 16:17). The ultimate goal is lifting up the name of Jesus and proclaiming the Gospel accordingly (Ezekiel 2, 2 Corinthians 12:12).