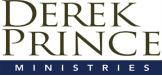 This article is authored by Dick Leggatt, President of

Derek Prince Ministries

– USA and this comprises his January 11, 2013 Newsletter.


Click here

to receive the Derek Prince Ministries emailed E-devotional.
Are you making the Lord wait for you? Is there a step He is asking you to take that is the key to new doors of opportunity in the year ahead?
These are good questions to ask as we begin a new year. The answers you discover could unlock your future in a way you never anticipated.

"I'll Wait Right Here"
A practice I have enjoyed in my travels connected with the work of Derek Prince Ministries has yielded some unexpected benefits. Often, when I am visiting with friends and partners of DPM in various cities, I will join them in attending the Sunday service at their church. It's a great way to get a feel for what the Lord is doing throughout the Body of Christ in various regions. But I especially love it during those visits when I hear an insight from the Word that is brand new to me.
This happened recently at a church service in the Grand Rapids, Michigan, area. Visiting the service with some dear friends, I listened as the speaker referred to the story of Gideon. He highlighted a fact I had never seen — that at one point in the account, the Lord was willing to wait for Gideon to bring an offering to Him. The thought of the Lord patiently waiting to see what Gideon would bring to Him set off a chain reaction of thoughts for me, and maybe it will do the same for you.
Without going into all the details of the account in Judges 6 through 8, Gideon made this request in his initial encounter with the Lord: "Do not depart from here, I pray, until I come to You and bring out my offering and set it before You" (Judges 6:18). Amazingly, this was the Lord's response: "I will wait until you come back."
Keeping the Lord Waiting
Conviction quickly set in as I began to consider this incident from Judges. The picture of the Lord patiently waiting for Gideon to return astonished me. (Bear in mind the time involved: Gideon went home, roasted a young goat and prepared unleavened bread. That had to take quite some time!) Even so, the Lord patiently waited for him. Here is the question this incident sparked in my mind: "Lord, is there something You are waiting for me to do before You can take me further in Your purposes?" It's an intriguing question, isn't it?
How does that question strike you? Is there an area of your life in which the Lord is waiting for you to do something He has prompted you to do, or maybe quit doing something He wants you to cease doing? Could the delay in our obedience be holding up God's progress in our lives?
Even a Small Matter
I'll never forget a story related by my father-in-law, Don Basham, which took place early in his experience of "living by faith." (By the way, Don's apt description of the life of faith was: "Living in the midst of a miracle, on the edge of disaster.") Don and Alice were down to their last $12, which wouldn't go very far in feeding their family of seven. To make matters worse, a headlight had burned out on their car, and Don sensed distinctly that the Lord was prompting him to get it fixed. When Don hesitated, the Lord seemed to say to him: Get the headlight replaced immediately. If you had hundreds of dollars in the bank, would you hesitate to get the headlight? Why not trust My bank?
When Don shared his reticence with Alice, her response was insistent: "Don, please be obedient to what the Lord has told you. Who knows what you're holding up by delaying?" When he went to purchase the replacement headlamp, Don said it was like peeling skin off his arm to pay for it. But immediately after he obeyed, an amazing peace washed over him — and for good reason. By the time Don returned with the new headlight, the mail had just arrived, containing two checks totaling over five hundred dollars. By the end of the day, their situation had improved greatly from that original $12.
Don never forgot that lesson concerning the release that even a small act of obedient faith can bring. And neither have I.
Step-by-Step Faith
Not only Don and I — but probably thousands of others — would readily credit Derek Prince with being one of our greatest mentors in this whole matter of obedient faith. The following excerpt from Derek's teaching focuses on that theme:
In my understanding, the Christian life is on a series of plateaus, or levels, and progress consists in moving from one level to the next. But every time you move to a higher level, you have to step up, and that step up is always a step of faith. There is no other way to move to a higher level.
Now, if you don't take the step of faith, God doesn't reject you; He doesn't cast you away. But you remain on the level that you have been on. The only way up to the higher level is the step of faith. So it's this step of faith principle that I want to illustrate and talk about.
I have seen some Christians who refuse the step of faith that God asked them to take, and they just continued on the same level. They felt secure, they knew the conditions, there was no risk involved, but they missed something that God had for them. I would like to help you not to miss what God has for you. So I'm going to give you some examples through the course of my Christian walk of the way in which this principle of the step of faith has applied. . . .
In closing, I would like to pray for each one of you who hears this message. I'd like to pray that God will give you grace to respond to Him in faith when He challenges you—so that when the time comes for you to take that next step of faith, you'll not miss God by letting fear or doubt hinder God's glorious purpose for your life. Permit me just to pray briefly for you.
Heavenly Father, I thank You for each one of our friends hearing this message. I pray that all who hear this message will be inspired, that Your Holy Spirit will bear testimony to the truth of this message, particularly to that principle of the step of faith. I pray that when the time comes for each one to take the next step, they'll hear Your voice, and by Your grace and through the working of Your Holy Spirit, they'll respond joyfully and with alacrity, and take whatever step it is that You ask, whatever challenge You confront them with. I pray that they will not be amongst those who draw back, but of those who go on in faith.
It's Our Turn
Having heard Derek's prayer for us, let's now go back to the question that was our starting point for this letter. Is the Lord waiting for you to make a move? If you know of an area where you need to step in faith, why wait? Could there be any better way to begin 2013 than by taking a step of obedience the Lord has been waiting for us to take? Let's do so together right now with the following proclamation:

Lord, You have been so patient with me, and I thank You. I also recognize Your still, small voice, speaking to me about an area of my life that needs resolution. You have been reminding me of my need to move ahead in this certain area, and I confess that I have not yet obeyed You. Please forgive me for my hesitation.
Today, with this proclamation, I declare that I will take the step of faith You have spoken to me about. Lord, in regard to this step that I have been hesitant to take, I put away all my reticence now, and I pledge to You that I will obey You.
And Lord, in those matters where I have been doing what You would prefer that I not do, I lay them aside, so that I can make room to do what You want me to do.
This is the way I choose to walk with You into the new year ahead. Laying aside my hesitancy and stubbornness, I step boldly, choosing You and Your purposes for my life. With this proclamation, I declare that I will follow You in obedience. Thank You, Lord!
Who Knows What You Have Set in Motion?
As Alice Basham said to Don concerning the headlight purchase, who knows what blessings had been postponed by your hesitancy to obey? The positive side of that question is equally true: Who knows what you may have just released in your life by declaring your intention to follow the Lord in obedience? With this first important step, you have embarked upon an exciting journey. What a great way to start the year!
As always, we want to stand with you as you take such a step of faith. One way we do this is by providing you with helpful resources to encourage you in your walk with the Lord. In that regard, it's our pleasure to offer you a free audio download of "Update 9," the full message from which Derek Prince's excerpt was taken. It is just one small way we can stand with you, at the same time thanking you for standing with us in prayer and financial support. We are grateful to you for every prayer and every financial gift you have provided for the work we are doing. We hope our every connection with you will confirm and enhance the step you have taken today.
You have begun this new year in a wonderful way! The Lord may have been waiting for a while for you to take this important step. But He is no longer waiting. You have answered His call to obedience. And you can be assured that the Lord is always pleased with steps of faith like the one you have taken today.
May you experience His blessing and favor throughout 2013 and beyond! Amen.
---