The Word of the Lord for 2012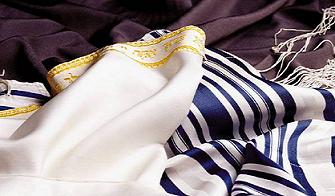 This is a compilation of the Words that the Lord began to share with me during the months of October-December. Those that are in quotes are exactly as it was spoken, others were visions, and others were direct words spoken to me. Pray about what God will have you do after reading this word.
"I shall rain down from heaven glory and light–and you shall know that this is my time of visitation to you as I release unto you My holy habitation. I have ordained for you to conquer and grow—achieve and walk in new realms of favor and grace as you enter into this first month of the year, I am releasing to you what you will need to maneuver and prepare for what will be coming. So receive from me as you go throughout this year for I will lead you, guide you and show you the way—to navigate through times where trouble and uncertainty will be challenging and you will feel that you don't quite know what to do. Understand that I have prepared you for this time, and I will show you exactly what to do as those circumstances arise—I have placed in you the ability to overcome; to conquer, to win, to rule and to reign. You will not only survive but you will rejoice at how I will walk you through days that are consumed with crisis, famine and turmoil with a peace and understanding that there are certain things that will come to pass, that which I have spoken in my word concerning those things which will be fulfilled."
"You are now walking in the biblical manifestation of my word–and so much will come to pass in this year, 2012. So incline your ear unto my words, listen closely and carefully, watch diligently and discern properly so that I may prepare you and unfold before your eyes that which will be established and was ordained before the foundations of the earth. The most important thing for you to know is that I love you and I have created you in my image and that there is nothing that you can't overcome when you walk in love and obedience to my word and do according to all I will show you, reveal to you as I deliver you through onto the other side of My glory."
"Know that I am preparing your steps; I am breathing life and strengthening you as you stand in agreement with what I have declared you to be. I have laid up a divine portion that will carry you through and help you to accomplish that which is ahead. Not only have I placed in you what you need but I am providing you with the full benefits of My covenant. So press into my presence where you will receive the impartation of My reassurance that I have prepared you for in this hour."
"Great strides will be accomplished. I am also gathering forth my wounded warriors to assemble and receive the healing portion that I am placing upon them to be healed and restored so that may be able to fulfill the work ahead. It's time to heal, get better and bring others into healing. And those who seem to be wounded still, bring them to me so that I may love them, clothe them and cover them with my righteousness. This is the time and the rallying cry has been spoken. So press through, pray through, and break through so that you may receive all that I have for you my beloved. I am giving you my truth so that you may break out of areas of darkness into my light. Know and acquire my wisdom so you can receive the answers you need to carry you through the course of this year. It will keep you in hours of great trouble and you will overcome."
"This will not be a time to let your emotions get the best of you to the point that you react negatively, to situations that you might face. But you must look to me for wisdom, understanding along with my promptings to let you know how to do what you must do in extreme situations because it can be critical to your survival, and ability to maneuver around certain problems that you must face. For I am bringing forth my judgements in the earth and that which I said in my word will be fulfilled."
"In this year because of such great uncertainty many will look to me, my word, and even my prophets for answers, in order to have a better understanding of what will be occurring in the land. Some of my people who I have raised up in this hour will be questioned: "what is happening?" and "how will this play out?" now that this has occurred. "What can we do about this?" There will be meetings behind closed doors with great inquiries and frustration because of the hopeless situation that occurred. My people will not give them the answers that they are expecting, nor the answers they desire, because My people will answer in my wisdom and reproof."
"Many people will begin to seek out the true church that is built upon the truth of my word with my love and the power of My Spirit. As I continue to call my sons and daughters into their rightful place as heirs of the promise, I will comfort and restore those who are broken and destitute. You will begin to see the persecution become stronger and stronger as this year ends. But the reality is that the world has been changing and moving against the church for some time, and as the year draws to an end greater and greater persecution will arise. But know that My people will become stronger and stronger as they grow into the kingdom of priest that I've called them to be before the foundation of the earth."
"Know that through the foolishness of preaching that I will bring great light and a new understanding to those who have lost their way. You will achieve what needs to be achieved in this year and you will open a door even to understand the mysteries of my word being revealed now. For this is the time says the Lord: that eyes have not seen nor ears heard, neither has it entered into the hearts of men the things that I have prepared for those who love me. Yes this will be a time of great trouble a time of wars and warring, even catastrophic events that you have not yet seen at this magnitude. You must be convinced that I have called you for this hour and you will overcome. And your overcoming will be established in this year in a way that has never been accomplished in you before, and all will know that I, the Lord have done these things."
"I am building you up in places where you have not had the endurance and confidence to make it through but I say to you to mount up with wings as eagles, to soar above the obstacles and challenges you now face and not only will you make it through but you will blaze a trail for others to come forth in the power of my word and declare that all that you have learned and all that you have faced and all that you have endured has been for this time that victory may come forth in those who overcome."
Revelation 12:11 "And they overcame him by the blood of the Lamb, and by the word of their testimony; and they loved not their lives unto the death."
Clash of Governments
"This is a time when you will see the government of men clash and do battle within themselves and with others to the point that some of them will not survive the major trouble. Confrontations will give way to greater confusion and strife. This will reveal what their original intent was that everything was about power and money. There will be major fighting over oil reserves. But know even in the midst of the battle—I've called you, prepared you and brought you unto myself that you may rise up and become what I have called you to be. There will be proposals and promises between nations established one moment and broken the next throughout 2012, only to find out that they were never established upon sincerity but selfish motivations. The relationships amongst even those who were regarded as allies will be strained and short lived."
"This is the year where you will see governments form and government fail. Unfortunately in some regions people will become collateral damage to the mindset and choices from leadership that will be formed. As a result people, businesses and those who have means will move from one place to another to try to find peace and protection. Some will seem to do very well at first but then they will become inhabitants of forgotten regions."
"You will see leaders gather and leaders will arise but there will be no peace because the season of peace will not be in sight. You will begin to see alignment amongst the nations not because of good relationships but because of the character of their leadership–you will see whether they will be the light or whether they will be of darkness whether they will be of Me, says the Lord or of the Devil, whether they will be sheep nations or goat nations. You will know before the end of 2012, which ones they will be."
The Political Scene
"Some of the worst political fire storms with mudslinging that will carry every type of scandal that can come out will take place on the political scene. Foreign nations will be involved in conspiracies to kill, overthrow and even illegally involve their political opponents both here and in other countries as well. Russia will undergo a fight for power within their leadership. There will be a changing of the guard amongst some of the major regions and as new leaders take over their regions, the regions will begin take on the character of the leadership that will then represent them. There will be great power plays between the nations in Europe and its new alliances will form to take on "a new government" in a face of a dying economy. This is all a precursor to the system reforms that will be imposed upon the land as it has been revealed in my word. Upheaval within old allies as well, will arise as they fight amongst each other to gain power and influence."
Media Troubles
There will be several people who are in the media that will lose their lives in the midst of heated and very dangerous assignments—much caution will be used as they go into other regions to report the news. As a result you will see a growing fear that will come upon those being assigned to volatile encounters. Some will be taken as hostages and the government will have to seriously intervene to get them out.
Our Financial Woes
"The financial world will drastically change as you know it now. New forms of financing will come and go. February will be the month that many banks will go belly up and there will be a shock that will impact this region; many will ask how it could happen in the midst of things that seem to be in recovery? From the beginning of the year up to February the markets will fluctuate with drastic highs and lows."
The Lord said, "Eventually, even countries that were looked upon as being stable will collapse under the waves and waves of financial darkness. Then the financial systems will come to a halt and world economist, with great financial minds will meet to attempt to come up with solutions, only to find that no one has the ability to bail out the other. New systems will cease to remedy the situations—there will be bartering and trading to try and lighten the problems, they will be facing."
"Anger will rise up at the leadership as to how and why did the leaders of this nation and other nations allowed them to get into their current conditions. This will lead to more uprising, frustration and fear. Violence will begin to crop up in various places and lives will be lost because of fear and famine. There will be first world countries with third world crisis with the United States right in the very midst."
The Lord said "Help will come forth in the midst of even this kind of trouble because of everyday people with hearts of compassion that will rise up to help others, those who were diligent and stored before the time of famine, they will come together and work through some solutions. They will rise up through the land and they will bear up one another with love and strength, so that many won't fall by the wayside. They will become families to others who have no families and will share what they have stored up."
Strong Discernment and Our Commitment to Truth
"False doctrines will arise with arguments over side issues that can negatively influence the simple understanding of truth."
We must have strong discernment, a commitment to truth and the discerning of spirits in order to differentiate one from another. "The true prophets and apostles of today will continue to teach sound doctrine as they earnestly contend for the faith and many will be restored." One night in prayer the Lord said, "there will be great deception that will revolve around alien encounters."
Prophetic Insights:
One of the most profound things that the Lord said during my time of seeking Him, that in 2012, that He was releasing His wisdom upon the earth and upon His people so that He may preserve a people. He was choosing the foolish things of the world to confound the wise. 1 Corinthians 1:27 "But God hath chosen the foolish things of the world to confound the wise; and God hath chosen the weak things of the world to confound the things which are mighty'"
Everything that we will see concerning the release our God's wisdom will have to do with His timing, The Lord says that He has worked before time (as He goes before us), He is working in time and He is working on time—that His word may be established:
In this hour He will release His wisdom (unveiling the mysteries of His word),

During this time He will reveal His understanding and knowledge concerning our destiny and the assignments (His direction for our lives) that will released to us.

In this season His timing will have a redemptive plan based on His love for us and the fulfillment of His covenant promises.
The Lord's manifold wisdom is the key strategy for the end times . It is a great gathering of His people who will by spiritual alignment come forth to declare the cause of Christ in the earth. It is the wisdom of God that has a redemptive plan of salvation and bringing the body into true Sonship in this time. It will not happen overnight but it will be a process worked out in these next couple of years. It has been already established before the foundations of the earth and we will walk out the Father's will in this time. We are in the timing that lines up with what was revealed to the prophet Daniel. Its foundation has been established and we are right in the timeline for us to become His bride that is being prepared in this hour and to come. The Lord told me that within these next couple years will see the culmination of the manifold wisdom of God that is spoken of in Ephesians chapter three.
His wisdom is everything that is formed within the counsel of His will; it addresses our various levels of growth and understanding of being the manifested sons of God and speaks of the process by which we are built up in Him. It has to do with a people being prepared with all its similarities and diversities to be revealed as His bride in the time to come. It also consists of the beauty of His Holiness and a well ordered and strategic plan for His people.
We have entered into the New Day Anointing and there will be several indication of this move in 2012.
The Lord shall visit His people and we shall go from the time of visitation into entering His Holy Habitation. He will be our place of refuge, strength and dominion.

We will no longer be able to halt between two opinions. We must decide whether the Lord will inhabit us or the spirit of the world or unclean spirits. When our choice is the Lord He will guide us, purify us and preserve us.
Job 10:12 "Thou hast granted me life and favor and thy visitation hath preserved my spirit."
Exodus 15:13 "Thou in thy mercy hast led forth the people which thou hast redeemed: thou hast guided them in thy strength unto thy holy habitation."
"In the work of the Kingdom you will see me gather the company of my people, that will come together to minister to the needs of many. Those who will by example demonstrate what should be done in this hour. They will gather to pray together, move together, walk together according to my will and purpose, says the Lord." (See vision #5). Prayer is one of the most significant moves that we will see moving forth in the land during 2012, and it has already begun. (see Hour of the Watch, December 2011).
The Lord will move mightily in the midst of a nation of His people, a company of nation(alities) (many cultures all moving forward for the cause of Christ in the earth.) "The emphasis will not be upon individuals but the unity of many, says the Lord. They will rise up with an overcoming anointing upon them"
Genesis 35:11 KJV "And God said unto him, I am God Almighty: be fruitful and multiply; a nation and a company of nations shall be of thee, and kings shall come out of thy loins."
Visions
1.) I saw a silhouette of a woman—at a table, in which there were papers moving across a desk. The Lord said, "She will come into great prominence and she would lead many astray, she will levy many policies and will change the very nature of the nation that she represents and her motives will be evil, but she will be uncovered." The Lord said this is all a part of the future that is to come.
He said, "When you see these things do not become disheartened because I have prepared a remnant for this hour who will know what to do and who are ready to move forth with glory upon them to bring forth the harvest into My kingdom, My people will pray and prepare others with my light and my truth with power and dominion. You will see those who will not compromise but who will become warriors for the cause of Christ in the earth. Many will see and many will know that the count down for walking through the end of days has begun."
2.) In late October I saw a vision of an underground facility that resembled an old bunker type with various tunnels. There are underground facilities that the people are going to become aware of some of them very old so old until if they are used they would not hold up and could wind up being a tomb more than a place of safety.
3.) I had a starling vision of many livestock dying and I prayed about it the Lord revealed to me that the additives in their feed would have a carry some kind of chemical agent that would kill the livestock and so many animals and meat would have to be destroyed. Also to watch tainted dog food.
In prayer the Lord spoke to me about bio-chemical warfare — (I am not one who could fully understand what) He was saying but I believe that there will be problems that will arise from our research that will engineer dangerous chemical reactions that will set off serious diseases these chemicals if in the wrong hands, could be used against us in times of attacks of terrorism and war. (consider change wording)
I cannot emphasize water and food storage, we have been saying it over and over but for those of you who don't have any — please prayerfully consider. I believe that we will find out about our drinking water suddenly and without prior notice so we need to be prepared.
4.) I had a vision of a map and the Lord showed me the east coast of the US as a major target. I saw some cities resembling war zones with buildings partially standing and others destroyed. (They appeared to look like government buildings with flags). I was in intercession over the cities, prayed for divine protection against terrorism and outbreaks of war—the Lord prompted me to pray concerning enemies unifying together to fight against US. The Lord showed me that DC was a major target (saw a bulls-eye) over that region. We must also pray around drone attacks.
5.) I saw large groups of people in worship and praise to the Lord and saw such a glow-like glory in the atmosphere–glory gatherings, miracles taking place, some were touched by the awesome presence of God, others were not wanting to be changed—the Lord said, "that many will witness My visitations and enter into My Holy Habitation." I saw great moves of God were not from individuals ministering, but it was the unity and the love of Christ, ministers working together. "For I will be in the groups, troops and even companies of prophets and apostles, groups of ministers, worshippers, says the Lord, under a powerful umbrella of my corporate anointing."
6.) I had an unusual experience recently when I was asleep and I felt a shaking to the point that I woke up. I could actually feel a major earthquake (but I wasn't shaking) I had this feeling of another massive earthquake like Japan soon to come.) I saw a sign in a vision, a sign that was broken and covered with dirt. I saw the letters (Sum). I begin to look up regions.
There is a Sumatra Indonesia. It also could be a region, a city, or near a body of water but in the vision there is great devastation all around. (Areas with those letters are Summit, New Jersey; Summit, Ohio; Lee's Summit, Missouri; Sumy, Ukraine; Summit Lake, Canada.) (In November—The Lord instructed me to pray over Sugarland—so we begin to pray over that region in Sugarland, Texas. So let's continue to do so.)
7.) Several times I have had visions concerning New Madrid. They have been troubling because water was covered over land masses with certain areas washed out.
Recently I heard a cry come upon the land liken to voice of intercession and people moving quickly to avert danger in certain areas near that fault-line. Coastal areas are shifting and continually shifting.
8.) I have witness visions concerning evil winds of tornadoes, along with great devastation as a result of coming storms–I believe that they reveal to us as watchman & intercessors a great need to pray around weather conditions—we will see weather patterns that will be unexpected and even weather conditions that will go beyond the normal. But I believe that the symbolism represents that we will have storms ahead of us—I believe that conveys to us is that we are looking in the face of terrorism this coming year with wars and uprisings. In my time of prayer I heard "pre-empted strike." But we are praying that this would not occur unless it is within the counsel of God's will. The timings of God must move forward in His wisdom.
~ Phyllis Ford
---
Prophet Phyllis Ford
of Phyllis Ford Ministries is called by God's grace as a prophet to the nations; now in ministry for 27 years. With yearly and monthly Words, she and husband Apostle Miles release the Word of the LORD via their website. Her ministry emphasizes the Watchman call and duty in governance, as she teaches prophetic schools of ministry, intercession and deliverance workshops and tours worldwide, speaking into the lives of ministry leaders, encouraging prayer, and releasing regional strategies.
---
Please continue to stretch out in your giving! May God Bless you and may the light of God shine upon you unlike ever before! © Copyright 2016 by Phyllis Ford Ministries A Personal Message from Prophet Phyllis Ford to all current subscribers: We have added Pay Pal at your request you can go to our NEW website www.phyllisfordministries.com where you will find more content and a donate page. We encourage our subscribers to join us by sowing a seed into this work of the LORD. No seed is too small to give. We are grateful to God for you, your kind words and emails that have been shared on how you have been impacted by the LORD's prophetic releases as well as your comments concerning the times that we live in. We pray over our subscribers, your emails, and prayer request because you are special to us.
You can email me: phyllisfordministries@gmail.com PLEASE NOTE OUR NEW MAILING ADDRESS: All letters and prayer request may be sent to: P.O. Box 200601 Arlington, Tx 76006 Offerings may be made out to: Phyllis Ford Ministries
I now have a Facebook page and a Twitter account. To become part of my social network go to: www.facebook.com/phyllisfordministries and send me a friend request and I will be sure to accept you. You can also follow me on Twitter