A Season of Divine Demarcation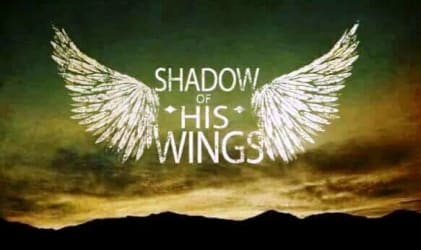 "Watch, as His Hand of Righteousness moves and His Finger of Justice draws a boundary line around covenant nations at this time; for a divine demarcation is taking place!"
I hear The Spirit say, "My Hand of Righteousness moves to bring nations full circle. See! For this is a season of Divine Demarcation as My Finger of Justice draws a line in the sand.
Watch as My Blood draws boundaries of protection around My Covenant People. Watch as the landscape of the nations are shifted, rearranged and transformed.
Watch as prodigal nations now return to their senses, for the yokes of bondage will be broken off of their necks and their blind eyes will be opened to see a new land on the horizon.
Listen! For The Sound of Victory and Freedom will be upon their lips as the mighty whirlwinds winds of My Spirit move and advance the nations forward!"
Under the shadow of His Wings… you will fly!
I hear a decree over you.
"Beloved, in this hour I have overshadowed you with My Wings. I have concealed and hidden you, making you invisible to the devourer that comes to steal the new portion that I have assigned for you," says God.
"Rest and be still in the shade of My safety and refuge. Here I have given you a victory shout over defeat, as you stay close, My Shadow shields and protects, provides and preserves.
Under the shadow of My Wing, the light, warmth and power of My Glory comes to renew your strength, revive passion and awaken you to purpose.
Beloved, in this place of nearness and intimacy, we will come face to face. You will be encompassed and encapsulated by the transforming power of My Love and beauty.
I will remove your old garments and clothe you with a new identity and I will call you by a new name," says God.
"Watch! For the shadow of My Wing is constant and unchanging. It draws a dividing line, yes theses are the boundary lines that have fallen for you in pleasant places," says God.
"And within these boarders you will find My abundant blessing and divine protection on the battlefront of conflict and intense warfare, these are the boundary lines that cannot be broken, removed, or infiltrated by the wiles and schemes of the wicked one.
Beloved, do not become distracted or discouraged, but stay focused on My unchangeable love and grace toward you, keeping moving forward in confidence and assurance as My Shadow covers and leads you forward in this hour.
Stay close and stay in time and I will lead you into great victory," says God.
Blessings to you all.
~ by Veronika West
---