America and The Rose Garden — Restoration has Begun!
Back to The White House Rose Garden!
A sign of Divine Restoration has begun. The scales have tipped!
1. A Sign of Restoration; "America: Rose Garden Nomination is a Prophetic Sign!"
2. The Nations at a Tipping Point; "The Nations Now at a Divine Tipping Point."
I shared with many of you a few weeks ago that the nomination in The White House Rose Garden of Amy Coney Barrett was a sign.
A sign that "restoration has begun."
Tonight, Amy Coney Barrett is sworn-in in The Rose Garden.
We give glory to God for the season of Divine Intervention and Restoration over the Nations.
See two links, "The Rose Garden"…. and "The nations at a Divine Tipping Point"…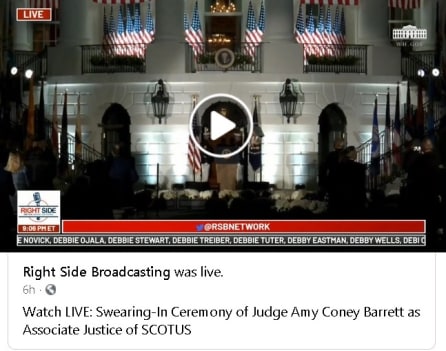 Blessings to you all.
~ by Veronika West
---