Deliverance Grace Vs. Sustaining Grace
When we cry out to Him for Deliverance Grace, and He whispers, "No! I will give you My Sustaining Grace instead!
For My best does not always come to you without pain, even as it could not come to My Son without pain!"
It's so important to keep in mind, fear is a demon. It's not an emotion. It's a spirit being and the more room you give it, and the more you come into agreement with its lies, the more of your Faith and Freedom it will take from you.
This demon however never comes alone, it brings many of its friends with it, and they will take everything from you, until you stand to resist it, and begin to fight effectively in Faith and with the Authority you have been given, in Jesus' Name.
Beloved, remember, when we elevate the lies of Satan over The Truth of what God says about you, and over your life we are waking in the sin of idolatry, this sin creates a landing-strip for the spirit of fear and all its mates, to come and rob kill and destroy.
Confess and repent of the sin of idolatry, and remove the landing-strip for fear, doubt, unbelief, shame and control.
God's Word must take president over every other word.
Satan is a liar, and we must stop putting our faith in his word, over believing what God's Word says about you.
Read the Word, morning noon and night, and begin to renew your mind and recommit yourself to only accepting what The Word of God says.
Postscript
Many in The Body of Christ have a distorted view of who they are, and that's because they have a distorted view of who God is!
To know Him, is to know who you were created to be!
Read The Maker's Manual!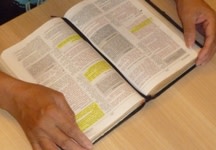 Blessings to you all.
~ by Veronika West
---