I AM separating Sheep and Goats now
This is insight that came as we were worshiping our heavenly Father.
I could see some things going on in the spiritual realm, and one of those things is that there are people who are weary, but they keep pressing. They keep pressing and God has placed over them, as it were, a sign, a token, and all ministering angels now stand garrison around about them, to aid and assist them.
And I saw the biggest angel that surrounds those individuals go to the fire that's in heaven and take from that fire the coals and take those hot burning fiery coals like in Isaiah, and place them, not only on the tongues of those who are called to minister with their mouth, but I saw them placing the coals on the inside of the heart of the people who have pressed through all kinds of testing and trials.
Once the coals got on the inside of the heart, there was a great illumination on the inside of those individuals, and they began to see things more clearly and then God begin to speak.
God said, "There is a greater discernment, insight, and an understanding given and if you would follow these discernment's, insights, and the understanding you will find yourselves in the promises that I have given you. But if you begin to harden your heart against Me, at that time this light will begin to get dimmer and dimmer.
But for those that would yield and those that would submit, there is going to come a brightness and so much that you will delight in Me. With that brightness, a clarity of steps that must be taken and with that will come, not only a knowing, but the understanding of why you are taking those steps and it will clarify every step that you take and it will be stronger and it will open up a broader and enlarged, stronger more stable way."
And I could see as the light was burning on the inside of each individual, the fire that we've been praying for, the fire, the zeal, the freshness, and some people that have pressed in that have been faithful and diligent to seek the face of God are receiving this newness now, they will hear His voice and not a stranger's, they have stepped over a boundary.
And that is what the Lord is saying; He is saying:
"Know the difference between being a sheep and a goat. Those who know what it means to be a sheep, there is going to come a certain anointing upon your life that is going to set you apart from the goats now more than ever before.
I AM now going throughout My field and I AM separating the sheep and the goat in families, even in those who call themselves believers, there will be a great separation and a great divide between the sheep and the goat.
Those who are yielded to Me, those who would walk in the light, those who would allow that light to burn brighter on the inside of them, there will be a certain separation, there will be a clarification of who's you are and who you belong to.
Each step will cause a closer and more determined walk with Me and you will move at My speed, accomplishing all that I set for you."
"And before him shall be gathered all nations: and he shall separate them one from another, as a shepherd divideth his sheep from the goats. And he shall set the sheep on his right hand, but the goats on the left" (Matthew 25:32-33).
"And when he putteth forth his own sheep, he goeth before them, and the sheep follow him: for they know his voice. And a stranger will they not follow, but will flee from him: for they know not the voice of strangers" (John 10:4-5).
"Thou hast also given me the shield of thy salvation: and thy right hand hath holden me up, and thy gentleness hath made me great. Thou hast enlarged my steps under me, that my feet did not slip" (Psalms 18:35-36).
~ Debra Lowe
---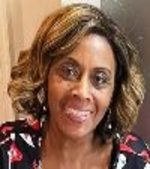 Pastor Debra Lowe has served the Lord for 35 years as a Prophet to the nation. She also walks in the office of teacher and is an intercessor using these gifts to minister to the body of Christ, teaching men, women and children to enter into His presence causing them to mature and be changed by His Word. As a servant of the Most High God she brings forth a word in due season to the body of Christ.