I hear people saying that LOVE IS ALL YOU NEED.  They use it in a context that is saying, All the Lord wants us to do is just love each other and Him and when we do everything will be somehow be made right.  I hear this kind of thought all the time coming from people who want to somehow justify what they themselves do.
Someone said the other day, it really does not matter how I dress and the clothes I wear before others, because God Loves me and he loves the others.  He is so loving that somehow he will accept me, even if I am not perfect.  Really what they are saying is, LOVE CURES ALL.  If they are wrong, Love will cure it.  Everyone who knows them and sees them must only Love them and never ever say anything to them to correct them.  Just love them.
Many think that Jesus would never ever have a set of rules, because He just would know that all men should automatically love Him.  They use this line of thinking to justify living loosely and doing as they please.  They really get offended when someone tells them that what they are doing is a sin.  Wow.  Watch out.  YOUR JUDGING ME, and then they say, I JUST BELIEVE IN LOVE.  We should just love each other.
Did Jesus have rules or issue commandments?  If so, than will Love keep them?  Well we should certainly understand Love will keep his commandments only if that professed Love acts.  Jesus told me in the desert years ago there was something He could not do.  I say surely not, you're God!  He said, "Yes, there is something I cannot do…  I CAN NOT MAKE YOU LOVE ME." He said,  "You must choose to love me.  I want you to love me", he said, "Not because I force you, I want your love.  If you love me, prove it.  I need love,"  He said.
Well let me please draw attention to the following verses:
John 14:21-24,
"21 The person who has My commands and keeps them is the one who [really] loves Me; and whoever [really] loves Me will be loved by My Father, and I [too] will love him and will show (reveal, manifest) Myself to him. [I will let Myself be clearly seen by him and make Myself real to him.]
22 Judas, not Iscariot, asked Him, Lord, how is it that You will reveal Yourself [make Yourself real] to us and not to the world?
23 Jesus answered, If a person [really] loves Me, he will keep My word [obey My teaching]; and My Father will love him, and We will come to him and make Our home (abode, special dwelling place) with him.
24 Anyone who does not [really] love Me does not observe and obey My teaching. And the teaching which you hear and heed is not Mine, but [comes] from the Father Who sent Me."
In the verses above we hear Jesus defining what true Love would do.  Jesus said: If you really love me as you say you do, you will love my words I speak to you.  Your Love for me will cause you to LOVE TO DO WHAT I COMMAND AND MY WORDS WILL BE YOUR RULE TO ACT OUT THAT LOVE.  He says in verse, IF YOU REALLY LOVE ME YOU WILL KEEP MY WORD OR OBEY MY TEACHINGS.  If you will do that, Jesus Said, WE (BOTH MY FATHER AND THE HOLY SPIRIT AND I) will COME TO YOU and when we do we will be known by you.  (Manifest themselves to you).  In other words, Jesus said, If you will do what I say and keep my words WE WILL COME TO YOU AND IT WILL BE WONDERFUL.  Could it be that the LACK OF TRUE LOVE that motivates people is what is keeping them from EXPERIENCING THE FULLNESS OF GOD?  Well it is not just talk about Love, IT IS ACTION.  He wants to know WILL YOU KEEP MY WORDS.  You must know that those words were RULES OF LOVE and He wants you to keep them because HE LOVES YOU AND WANTS THE BEST FOR YOU.
If a person really loves his wife he will demonstrate his love by many deeds.  If all a man does is say, "I Love You" to his wife and never demonstrates his love by deeds done or demonstration, she will begin to disbelieve his words spoken after a while.  Words spoken will not complete Love.  We must have deeds and action to demonstrate love.
If all you ever do is tell Jesus you Love Him, but you never keep his words and commandments, will he continue to believe you?  After a while He will say, prove to me your love and show me, I want you to Love me….  not just talk about loving me.
In one story given in 1 John , It was said, If a man says he loves God and hates his brother he is a liar and a murderer and the truth is not in him.  In other words LOVE WILL CAUSE A MAN TO NOT HATE.  LOVE WILL LOVE NOT JUST TALK.  Hate is the opposite of Love.  How can a man say he loves God and than on the other hand hate another man who God Loves?  God loves us all in so many ways we can not fully even comprehend his love for us.  So when we fall so short in our feelings for each other is that true love?
***(((note this: IN 1 JOHN YOU WILL FIND A WORLD OF GOOD TEACHINGS ON WHAT IS TRUE LOVE. )))***…. READ THE FOLLOWING VERSES AND SEE FOR YOURSELF:
1 John 3:
"14 We know that we have passed over out of death into Life by the fact that we love the brethren (our fellow Christians).  He who does not love abides (remains, is held and kept continually) in [spiritual] death.
15 Anyone who hates (abominates, detests) his brother [in Christ] is [at heart] a murderer, and you know that no murderer has eternal life abiding (persevering) within him.
16 By this we come to know (progressively to recognize, to perceive, to understand) the [essential] love: that He laid down His [own] life for us; and we ought to lay [our] lives down for [those who are our] brothers [in Him].
17 But if anyone has this world's goods (resources for sustaining life) and sees his brother and [m]fellow believer in need, yet closes his heart of compassion against him, how can the love of God live and remain in him?
18 Little children, let us not love [merely] in theory or in speech but in deed and in truth (in practice and in sincerity)."
PLEASE NOTE VERSE 18:  "Little children, let us not love [merely] in theory or in speech but in deed and in truth (in practice and in sincerity)."   According to this verse LOVE IS NOT THEORY OR TALK (SPEECH) BUT TRUE LOVE IS DEEDS PRACTICED IN SINCERITY.
Another illustration of Love is found in 1 Corinthians when the Apostle Paul said, If I know a weaker brother who thinks that eating meat offered to Idols would be a sin, I will eat no more such meat as long as I live lest I offend him. In other words Love would not let him eat that meat knowing it would offend the man.  It was really OK, Paul said, because everyone knows that an Idol is NOTHING and so therefore that meat is not corrupted by a nothing piece of stone or wood.  But, he continued, I will not do anything to cause a weaker brother to stumble.  Paul said as well: All things are lawful for me to do them but then we know, all things are not expedient (good or helpful to others).
It is not love when we live our lives, whatever we are doing, if in the living of it we HURT OTHERS.  This is not true Love.  True Love will love others and not wish them hurt.  Take for example, Jesus said: Do unto others as you would have them do unto you.  We all know that is the Golden Rule.
Than Jesus had a Rule. Yes, It was a GOLDEN RULE.. (a rule of great value). He said, NEVER DO ANYTHING TO SOMEONE ELSE THAT YOU WOULD NOT WANT DONE TO YOU. If it hurts you, then it will hurt others.
You have all heard most likely someone say: Do as I say, not as I do.  Well this will not work well with truth.  The truth is, what we do speaks louder than what we say.  If you have children they will not do what you say alone but will do as you live before them.
So is it OK and acceptable to just say LOVE WILL SOLVE EVERY PROBLEM, just Love them?  If we only talk will they know that we love them?  Will Love find a way to show them?  Well what if we ONLY TALK ABOUT HELPING AND WINNING THE LOST AND NEVER GO TO TELL THEM.  WILL THAT SORT OF SO CALLED LOVE WIN THEM?  The scriptures say HOW CAN THE HEAR WITHOUT A PREACHER?  And how can the preacher preach unless he is sent or GOES OUT TO PREACH?  Love will GO. If it is no love, than THEY STAY AT HOME.
In another verse in Ezekiel 3 the scripture says, IF WE SEE A SINNER SIN…  OR IF WE SEE A RIGHTEOUS MAN SIN A SIN (EITHER ONE) AND DO NOT GO TO WARN THEM…  THAN THEIR BLOOD IS ON OUR HANDS.   Well if many today who condemn others for SPEAKING TRUTH IN LOVE TO WARN are right, than this verse should not be in the bible.  LOVE WILL LEAD US TO KEEP HIS WORDS AND WARN MEN.
AGAIN, I could talk about smoking here and say, will love keep children from smoking if you as their parent smoke?  You can tell them all you want to about the dangers of smoking, making apology for your weakness, and they will go out as soon as they are old enough and buy a pack of cigarettes and Smoke.  Why, because you talked and did not act before them.  Their Love talk was cheap.  It did not fully do the job.  Love must be true love.
***(((Love would not smoke in front of your child because you should know you could kill that child by encouraging him to smoke!
AGAIN, Well what about how you dress before others?  Is it OK and covered by Love to go half naked before the opposite sex who will see your nakedness and be tempted to sin?  Oh, Love will cover it and Love will somehow make it right.  Will it?  When a woman dresses in such a way that a man is tempted and has his emotions stirred to the place he will walk away from his wife and commit adultery, because you tempted him, WILL LOVE COVER IT?
We must ask the Question then and ask it very carefully,
WHAT WOULD LOVE DO?  What would Jesus (who is Love totally) Do?
***(((Would Jesus say, Oh, It will be OK, because of Love?  I will cover it all in my Love.
**********************************************************************************
I have obeyed the Lord and I love him. I have spoken His Words of warning to all those who hide behind their UGLY KIND OF LOVE and make excuses to sin.  Lord bring forth your words and show them your Love and help them to know true Love.
~ Desert Prophet Ken Dewey
---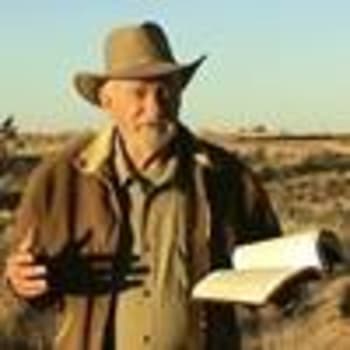 Evangelist/Prophet/Pastor Ken Dewey is the founder of "OUT OF THE DESERT MINISTRIES" in Belen, New Mexico, USA. He writes on this Web Site, many Prophetic words, Sermons and teachings while leading people into true church settings and preaching in an End Time Gospel Ministry. NOTICE: One of the ways you can get involved in this OUT OF THE DESERT ARMY is to become a PARTNER or to GIVE A DONATION. We are believing God for many more Monthly Partners to stand with us in Monthly Giving and Offerings. If you have a desire to help and give, please know we need your help. God is sending people as I write to this place. We need your help and prayerful giving to enable us to do more for more people. Please send you pledge to becoming a Monthly Partner or to sow an offering into this Ground. To make a donation to OUT OF THE DESERT MINISTRIES please send to: PO BOX 223, BELEN, NEW MEXICO. PLEASE PRAY ABOUT SENDING A LOVE OFFERING TO SOMEONE WHO IS IN THE MIDST OF THE BATTLE FOR SOULS.. AND TO OPEN BLINDED EYES OF THOSE WHO ARE SLEEPING IN THE BODY OF CHRIST. WE NEED YOUR HELP TO DO ALL THAT GOD IS SAYING FOR US TO DO. THANK YOU ALL …