In the Scriptures, many Prophets were sent. Most stories in the Scriptures tell where they were rejected. The Prophets were not liked because they did prophecy things the people did not wish to hear.
Such as the warning to Israel by Jeremiah. He did prophecy to the Nation of Israel warning them that if they did not repent, they would be carried away into captivity and the worst Judgment was falling, EXCEPT THEY REPENT. The leaders of Israel did REJECT JEREMIAH. He was put in the dungeon and in cages on the wall. He was spat upon and ridiculed. Yet be known to all, Jeremiah was right and when all were taken to Babylon, Jeremiah did remain in Jerusalem and was blessed. Although he did suffer greatly, he was not even allowed to marry. He was a Prophet of God.
Ezekiel the Prophet was told to go and Prophecy to the Nation of Israel and the message was given to him to speak. He asked the Lord HOW LONG LORD DO YOU WISH ME TO PROPHECY? The answer was, Till they are ALL GONE AND NO BODY LEFT TO PROPHECY TO. He was instructed that THEY WILL NOT HEAR YOU BECAUSE THEY ARE HARD IN THEIR HEART AND REFUSE TO HEAR ME. He said, But YET THEY WILL KNOW A PROPHET HAS BEEN AMONG THEM.
Israel back then was no different than the Church today when a Prophet is sent to Prophecy to them.
If the Church will not hear the warnings of the Lord and they reject the Prophet, be it known they have not rejected the Prophet, BUT THEY HAVE REJECTED THE LORD.
Ezekiel 3:3-11
"He said to me, Son of man, eat what you find [in this book]; eat this scroll; then go and speak to the house of Israel.
2 So I opened my mouth, and He caused me to eat the scroll.
3 And He said to me, Son of man, eat this scroll that I give you and fill your stomach with it. Then I ate it, and it was as sweet as honey in my mouth.
4 And He said to me, Son of man, go, get you to the house of Israel and speak to them with My words.
5 For you are not sent to a people of a foreign speech and of a difficult language but to the house of Israel; 6 Not to many peoples of foreign speech and of a hard language, whose words you cannot understand. Surely, had I sent you to such people, they would have listened to you and heeded My words.
7 But the house of Israel will not listen to you and obey you since they will not listen to Me and obey Me, for all the house of Israel are impudent and stubborn of heart.
8 Behold, I have made your face strong and hard against their faces and your forehead strong and hard against their foreheads.
9 Like an adamant harder than flint or a diamond point have I made your forehead; fear them not, neither be dismayed at their looks, for they are a rebellious house.
10 Moreover, He said to me, Son of man, all My words that I shall speak to you, receive in your heart and hear with your ears.
11 And go, get you to the [Jewish] captives [in Babylon], to the children of your people, and speak to them and tell them, Thus says the Lord God, whether they will hear or refuse to hear."
************************************************************************
I have posted this Word in Obedience. Bring this Word before the People and speak as only you can Lord.
~ Desert Prophet Ken Dewey
---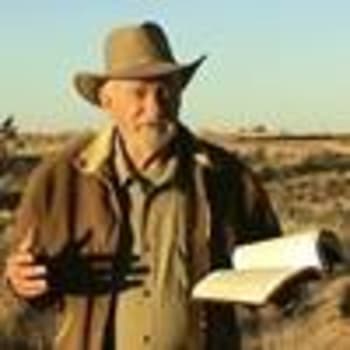 Evangelist/Prophet/Pastor Ken Dewey is the founder of "OUT OF THE DESERT MINISTRIES" in Belen, New Mexico, USA. He writes on this Web Site, many Prophetic words, Sermons and teachings while leading people into true church settings and preaching in an End Time Gospel Ministry. NOTICE: One of the ways you can get involved in this OUT OF THE DESERT ARMY is to become a PARTNER or to GIVE A DONATION. We are believing God for many more Monthly Partners to stand with us in Monthly Giving and Offerings. If you have a desire to help and give, please know we need your help. God is sending people as I write to this place. We need your help and prayerful giving to enable us to do more for more people. Please send you pledge to becoming a Monthly Partner or to sow an offering into this Ground. To make a donation to OUT OF THE DESERT MINISTRIES please send to: PO BOX 223, BELEN, NEW MEXICO. PLEASE PRAY ABOUT SENDING A LOVE OFFERING TO SOMEONE WHO IS IN THE MIDST OF THE BATTLE FOR SOULS.. AND TO OPEN BLINDED EYES OF THOSE WHO ARE SLEEPING IN THE BODY OF CHRIST. WE NEED YOUR HELP TO DO ALL THAT GOD IS SAYING FOR US TO DO. THANK YOU ALL …