UK: Boris Johnson Post Is a Sign — A Red Flag!
This Facebook Posting by Prime Minister Boris Johnson Is a Sign — A Red Flag!
Boris Johnson is breaking bread and drinking from the same cup as these men who are Dictators within their own Nations and who are part of a wide circle of Global Elites that are working together to bring forth a Global Reset in the Nations.
Make no mistake, the demonic plans of the enemy have been set in motion and this is not a time to stick our heads in the sand but rather get down on our knees and begin to, take authority over this Antichrist Agenda!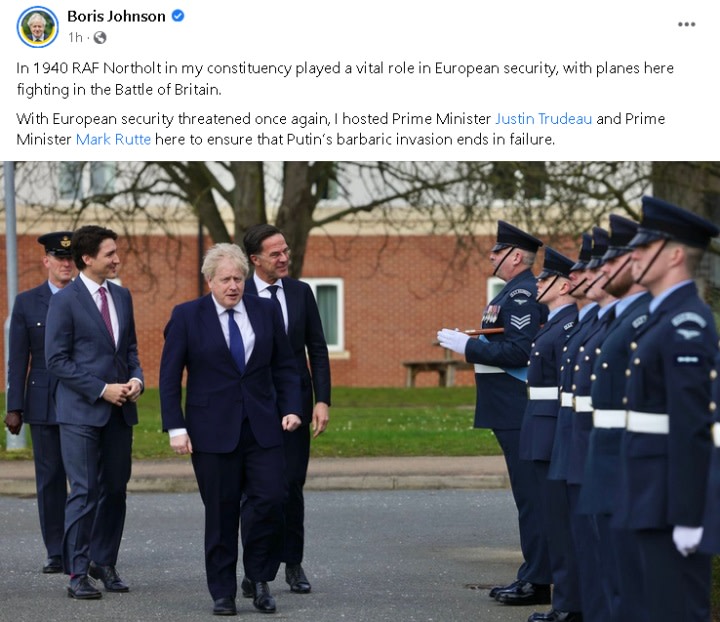 I shared a Prophetic Warning for the United Kingdom here on March 6, 2022:
"Prophetic Warning for The United Kingdom"
Blessings to you all.
~ by Veronika West
---