UK Urgent: Call to Pray for P.M. Boris Johnson!
So about a week ago I was sitting before The LORD.
Suddenly it was impressed upon my heart to pray for both Boris Johnson and his family concerning Coronovirus... and as I sat before The LORD I felt such an urgency rise up within me to pray for divine preservation over his life and for those in his family.
Then two days ago I was sitting with my husband in the evening and I said these words to my husband, "Boris Johnson I believe will get Coronavirus — we must pray for God's preservation!"
So I recorded what I saw and felt and put it in my prayer journal notes and I was in fact getting ready to share some of my concerns and what I believed The LORD was revealing to me, when the BBC just released… a breaking News Headline; "Boris Johnson has tested positive for Coronavirus."
Friends… we need to pray!
See below: Pictures from my Prayer Notes for Reference dated 19 March 2020!
>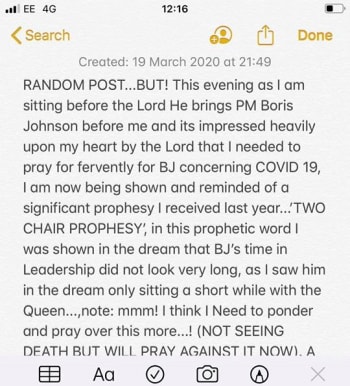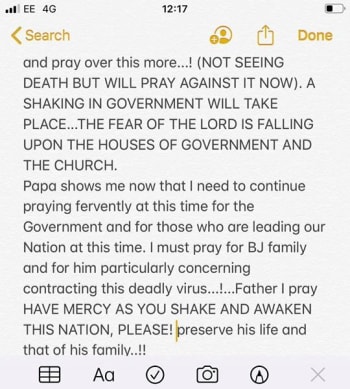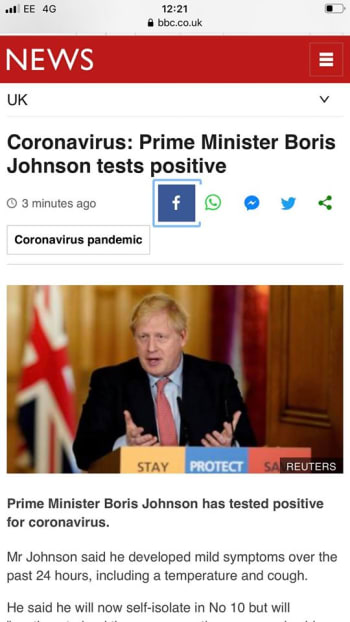 Blessings to you all.
~ by Veronika West
---