A Mean Bag of Tricks and More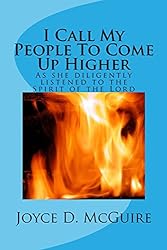 The Spirit of The LORD speaks: "This is not for all. Surely not for the weak at heart, as some will not receive. Beware My children, for Santa Claus is toting a mean bag of tricks behind his back.
He is mean and ugly and wears a disguise. What is his real name? Surely not ho, ho, ho. He is confusion, chaos, and trouble to many. He promises to deliver many times, but yet has not your address right for your little ones.
Sometimes he only leaves you and them a lump of coal. Beware of him, the false God.
Moving on: mistletoe, holly and such. You can't straddle the fence you say, and surely you can't, but yet I will reveal.
Why is Christmas different than Halloween?
Halloween is evil, a day of celebration of witches and the dark side.
If you are truly celebrating My birth, there is a difference. I know the heart.
The tree decorated up, is a sight to behold, is it not? Does it bring you joy? Does it bring you pleasure? Yes, for I will even use it.
Why does man take the scripture in the old and put bondage on you? I will reveal. What do I say about the Christmas tree and celebrating this time of year?
Many will tell you do it not, and even give you the scriptures out of the Old Testament. Write it down child."
"Hear ye the word which The LORD speaketh unto you, O house of Israel: 2 Thus saith The LORD, Learn not the way of the heathen, and be not dismayed at the signs of heaven; for the heathen are dismayed at them. 3 For the customs of the people are vain: for one cutteth a tree out of the forest, the work of the hands of the workman, with the axe. 4 They deck it with silver and with gold; they fasten it with nails and with hammers, that it move not. 5 They are upright as the palm tree, but speak not: they must needs be borne, because they cannot go. Be not afraid of them; for they cannot do evil, neither also is it in them to do good. 6 Forasmuch as there is none like unto thee, O Lord; thou art great, and thy name is great in might. 7 Who would not fear thee, O King of nations? for to thee doth it appertain: forasmuch as among all the wise men of the nations, and in all their kingdoms, there is none like unto thee. 8 But they are altogether brutish and foolish: the stock is a doctrine of vanities. 9 Silver spread into plates is brought from Tarshish, and gold from Uphaz, the work of the workman, and of the hands of the founder: blue and purple is their clothing: they are all the work of cunning men.10 But The LORD is the true God, he is the living God, and an everlasting king: at his wrath the earth shall tremble, and the nations shall not be able to abide his indignation." Jeremiah 10:1-10.
"What does verse three here mean, daughter? Many will not understand and get angry even at you, for bringing this forward, but I have them to take it up with Me.
Tell them all to try the spirits and see if this is My Hand that doth truly write this?
It is a spiritual meaning . It is works I AM talking about.
In verse four you will see that the decorations have begun, glorifying self I say.
I give illustrations all through My Word. Apply them wisely, children. Are you heathen or Spirit filled believers, I say unto you?
Are you sitting at My feet, worshiping Me?
Could these verses have been misapplied by well-meaning saints of God? For surely I say unto you, many of them love Me and try to please only Me, but I will reveal further.
Love Me, not the rule book. I will show you when you are in error surely.
Now look at verse nine above. Seek a spiritual meaning always first, My Children.
It is not the modern day Christmas tree I warn you about, but lusting after the world. The works of men's hands is the issue! Never confuse it with faith and works operating together I say.
Joy is in the hearts of the people a little more at this time of year. What causes it? The reflections of Christmas past, but only in part. Some have only sad bitter memories, this time of year.
It is just a time when you feel more love in the air.
Whenever you celebrate My birth, then celebrate it. Might it be also in another month?
Be fully persuaded in your own mind I say unto you. Be not caught up in bondage either way.
Straight narrow paths for your feet, My little ones. Now I will answer a question that I ask you. Am I pleased with all the 'commercialism' going on this time of year? You say yes, guess again.
Man goes too far. Keep it simple, all things.
Keep it simple little ones; I speak unto your heart again.
Celebrate life I say unto you. The greatest gift ever been given is Me. I poured out My life unto you on the rugged cross. Great pain did I suffer for your sins.
I was born to die, to live again, and I live forevermore.
Again I say just celebrate life. Celebrate Me. I will be pleased and that is thus saith The LORD."
~ Joyce D. McGuire
---
My name is Joyce D. McGuire, called to work in and for the Kingdom of God! To lead we must try to follow Jesus Christ closely. That is my heart. I am a Chaplain in the prisons; prophetic intercessor by His grace, author, and a Mother in the Kingdom of God. To many I am simply Mama Joyce. Some favorite verses of mine are Matthew 11:28-30.